Good Evening friends
Thank you for all the well wishes on my adventure to California! I am excited and sad and overwhelmed all at the same time.


www.nataliedee.com
A few more pieces of info…
First off, No someone didn't pay me to leave Maryland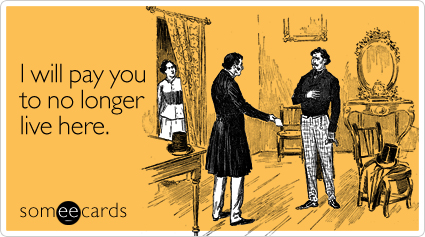 Ben and I will be moving to Lake Forest (near Irvine in Orange County).
We bought a teeny tiny condo there right before we found out we were moving across the country. We will be residing in said teeny tiny condo in August.
I am very excited to finally be able to create a racing calendar for this year
I am not excited about actually having to pack up and move
In other news…. you guys know I am chill. I mean, I take pictures with strangers because I am drunk I make an effort to make new friends where ever I go.
My point is – I love reading your comments and emails. Thanks for caring enough to take the time to say, "Word up" to me. We are now friends
Please feel free to comment or email me anytime. We can also take pics together if you catch me after a few rum and cokes.
Eats! I ate food today and this is a food blog – or I at least attempt to make this a food blog in between my random rants on moving and snacking too much…
Here are the eats I remembered to document today…
Lunch – veggie burger salad and California Rolls
Snack – unpictured apple mid-morning and cottage cheese w/ cereal & cherries
Dinner was movie popcorn whilst watching Sex And the City 2 with Kristin. I liked it, but I wasn't expected Citizen Kane, ya know
I meant to eat this during the movie, but opted to enjoy movie popcorn because I desire to be obese as a ploy for Jillian Michaels to come visit my house…
Well, I majorly failed at my May Challenge. (#fail so hard I need a new term for #fail)
I had challenged myself to "Clean up my Snack".
My original plan was:
- Choose 2 snacks a day each morning
- Pack them or get them ready for later in the day
- Don't eat anything in the kitchen outside of those snacks
- Eat the snacks when I am hungry instead of "saving them" for when I'm hungrier and eating both
And I didn't stick to it at all
Boo.bs.
I can make excuses, but I really just didn't commit to it and do it. Also, I am a girl who needs a specific plan to attack something.
Since I know that snacking is my biggest weight loss obstacle I am going to try this again. I think my meal choices are fairly healthy – but the random snacking in the afternoon and after dinner is what is killing my scale.
New Snacking Plan:
- 2 snacks a day around 200 calories each.
- Fruit or carb snack 1x a day:
examples: fruit with nuts, nut butter or cottage cheese
- Protein snack 1x a day
examples: protein shake, eggs, greek yogurt, soy crisps,  oatmeal (my packets have protein)
- If I get hungry after dinner I can have some fruit (*but not a whole watermelon. dammit…)
Reward! = If I stick to two snacks a day I get 2 free meals each week. I think the problem with sticking to a certain snack or calorie count in the past was no immediate reward (just the one on the scale, but that takes too long for me). Knowing I am working toward a yummy and near by goal makes it easier for me to be motivated
I understand everyone has $.02 about limiting snacks, but I don't document my extra hundreds of cals of snacking each day and it's taking a toll. Also, I am still practicing Intuitive Eating but – I have very strong bad habits that are sabotaging my efforts. I am not snacking out of hunger, but out of habit or fatigue. If I can get control of this habit I will be a more Intuitive Eater.


nataliedee.com
In Health News – Flaws are good for you… This is a short, fun article on why it's good to be imperfect