I can't keep track of how many scoops of Peanut Butter I use while eating a banana. It's a lot. But I've been noticing how much longer I stay full with loads of PB. I love it.
Nor can I track how many salads I ate today.
Oh wait, 2. It's two… That was anti-climactic.
Two is also the number of pizzas I ate this weekend (so far anyways). Last night's mushroom and tonight's pita pizza with basil
I definitely cannot keep track of how many cups of hot cocoa I have on any given chilly night.
Not that it's chilly here… it was a gorgeous 72 today! So I may opt for ice cream tonight.
I can't keep track of how many sports bras I have. Sure, there are lucky number 13 in my drawer, but I probably have 2 in the dirty laundry at all times…
Since it's apparent I'm not the best with numbers I have to admit that I only have 3 phone numbers memorized. The rest are in my phone or lost forever if I break it…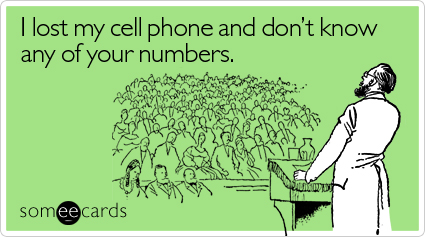 Now I must log off so I can attend to my grand plans for the evening…
Good Night!