Tonight's dinner is super easy and can be made vegetarian or not. I needed to use up some polenta and had a few cans of chili – combine for a easy, tasty recipe!
Ingredients: Polenta roll (prepared), 2 cans of vegetarian chili, spinach and shredded cheese.
Directions: Heat oven to 350 degrees. Slice polenta and place on the bottom of a pan. I used a polenta roll with sun-dried tomato and garlic.
Cut or tear spinach leaves and place on top of polenta. Top with two cans of chili and spread evenly. Sprinkle it with cheese. Bake until hot and cheese is melted.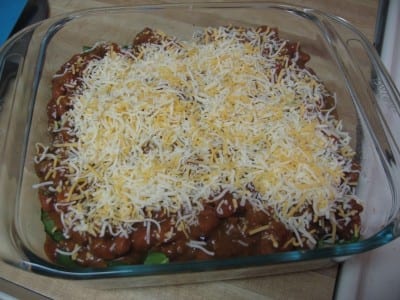 It didn't transfer to a plate very gracefully, but it was tasty! Well, it was delicious according to Ben. I didn't eat it because I used meat chili and wanted something else anyways.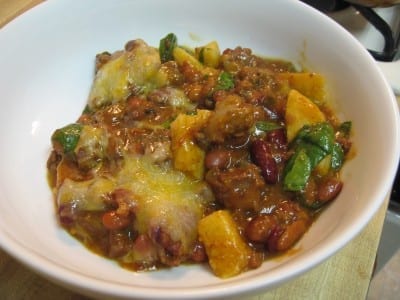 Before dinner I had some fruit. I've been craving fruit all day!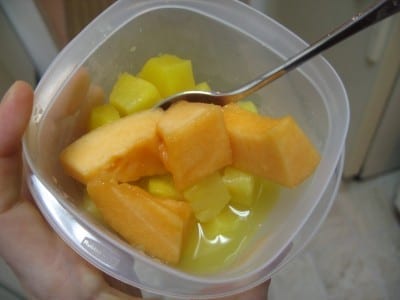 I made a huge salad for myself with tons of veggies, hummus and a veggie burger
and toast with spreadable feta on the side 🙂
Now Ben and I am watching Lost. Can you say addicted?
I'm also wearing my warming neck pillow I got for Christmas 🙂 Thanks Mom!
Run SMART Goals
Fill out this form to get the SMART Running Goals worksheet to your inbox!