Penguin Sport-Wash – "Keeps High-Tech Fabrics High-Tech"
What it is: Penguin Sport-Wash: Detergent made for high tech fabrics. It keeps their breathability. Also, removes odors.
What it's for: Active wear.
How to use: Use one cap full instead of regular detergent in your washing machine. Can also be used to hand wash.
Does it work? Yes. My main attraction to this product was removing odors. For some reason a lot of my running gear has a stink to it, even after I just washed it!
Sport-wash did help eliminate most of this issue. Some of my older, stinkier gear did not become completely odor free, but I do think using this stuff from the very beginning would have prevented that.
Would I get it again? I don't normally buy things like this, but I had a 25% off coupon at my local running store and this was something  that caught my eye. I would hate to have to buy a separate detergent for my running gear, but if it means keeping my clothes from smelling I am tempted to stick with it.
Any negatives? The only negative would be cost. A small bottle lasts about 20 washes and is $10.0. Also, I believe to really  make it effective it has to be used consistently.
Hope you enjoyed the review! Happy Sweating 🙂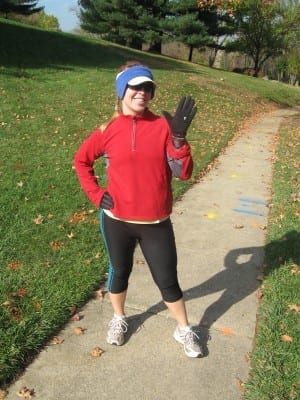 Run SMART Goals
Fill out this form to get the SMART Running Goals worksheet to your inbox!