I had to pick up a few things at Costco today and I spotted my favorite bread. I was super excited since it's been so long since I've had it (it's sad I get excited about bread, I know).
I love this stuff and bought a double pack. I don't know if I'm going to ship it to myself or try to add it to my carry on.
I used the bread to make a sandwich for lunch. I know I usually label myself at a pescatarian, but I ate a turkey sandwich today.
I felt like it was the healthiest option in the house and that was my priority given my recent eats. I am not going back to eating meat, but this is an exception to the rule and I wanted to point it out to avoid confusion.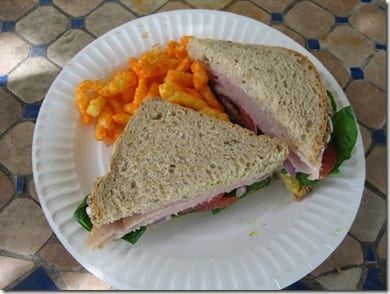 Before I left for the store I enjoyed a Tangelo – I have been craving citrus fruits all the time lately!
I found this new Vitamin water too – it's a green tea flavor. I liked it.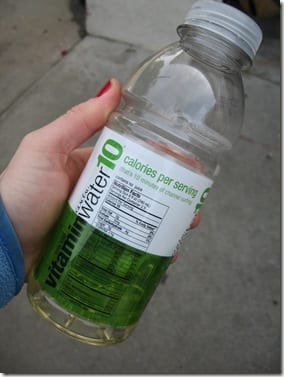 And I broke a piece of this off for dessert – ummm, it may be because I found it at a gas station outside of Las Vegas, but it was not good.
I've been avoiding it all day, but I think I'm going to tackle my email and to-do list.
Oh, and Operation Iced Coffee Addiction is alive and well 🙂 I had this before anything on Sunday morning.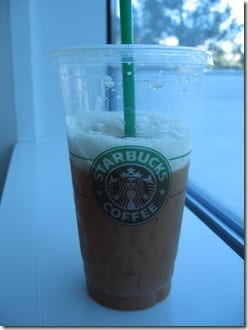 Run SMART Goals
Fill out this form to get the SMART Running Goals worksheet to your inbox!