One of the things I love about being lazy, I mean – California is that I can just let my hair air dry 🙂 It's so cold back in the MD right now my hair has to be super super dry even when I'm staying in the house or I'm freezing.
Actually – Who am I kidding? I'm always freezing.
Well, today I was able to through caution into the wind sun and let my hair air dry.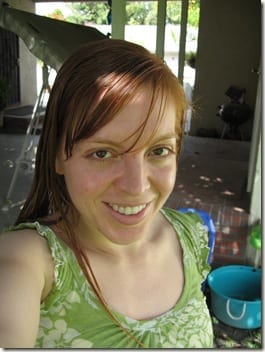 My family and I went to Sizzler for lunch to celebrate my Nana's birthday. I do have to admit I love me some unlimited salad bar!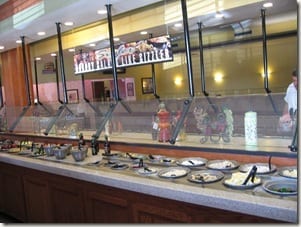 Matt wanted me to show you his food…
I ordered the lunch special with added salad bar because it was the same price as the salad bar on it's own. I got some chicken dish to take home to my mom (she was at work). From this plate I only ate the cheese bread.
Here is my salad plate. I love how the Sizz has good lighting and onion rings 😉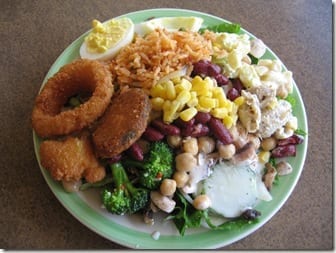 Round #2 was fruit, more rice and fruit salad stuff. I may or may not have sneaked some pineapple in my to go box 🙂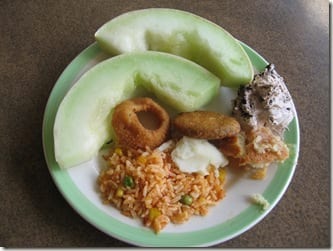 Dessert was more fruit salad and peaches. I think at this point was just eating because everyone else was. I really need to slow down my eating!
Question: Are you a fast or slow eater?
Me: I'm way too fast. I eat faster than Ben most of the time and really am going to work on this.
The Miracles of Make-Up…
The first picture on this post made me think about how different it is from the pics of me in Vegas. Make-up is a crazy thing. And yes, I realize I wear too much – but there was too much of everything in Vegas 🙂
Before:
After: (Hello, Ms. Blood shot eyes)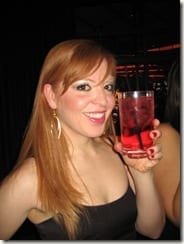 It's what's on the inside that counts. The rest is for you to make-up.
Run SMART Goals
Fill out this form to get the SMART Running Goals worksheet to your inbox!