I flew out of Long Beach today and always forget how much I love this airport until I use it. I was checked in and through security in under ten minutes! That includes the time I took to stop and take this picture.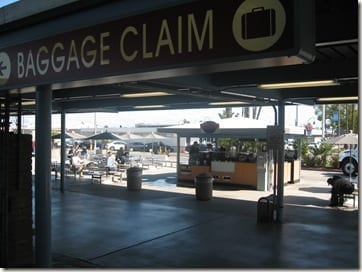 This is how people wait for their flights in the LBC… It's nice here. Real nice.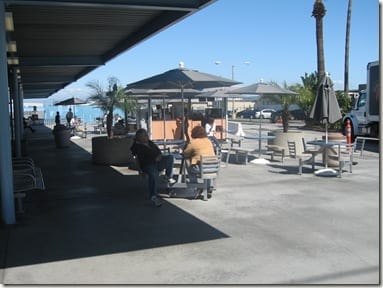 One last look of the palm trees before I head back to Maryland where it's not very merry at all. I know I complain way too much about the cold, but c'mon – for over twenty years this is all I knew.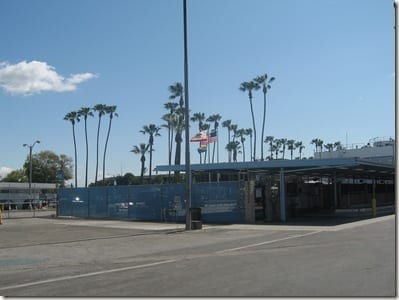 See ya later SoCal!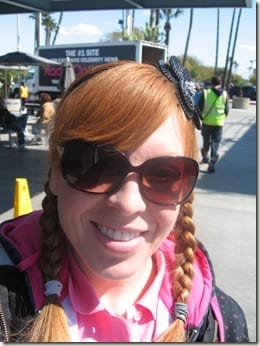 I packed a lunch to eat before my 12:30pm flight. Here are all the goods – sandwich, bell pepper strips, blueberries and a Luna bar. I am always afraid of running out of food. This is why you're fat.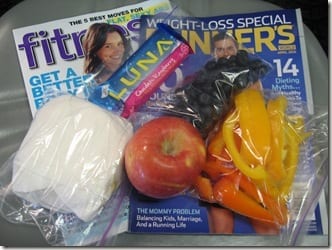 But – I micro-waved my Boca Chik'n patty way too long and it shrunk and was crunchy. Boo. Here it is on a sandwich thin. You guys know how small sammie thins are compared to normal bread and the patty is still smaller. Oh, well I ate it 🙂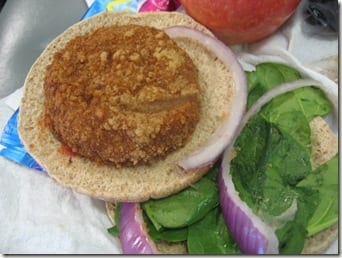 Traveling can take a toll on your body and immune system.
This is the contrasting view I had when I landed in Salt Lake City for my layover. From palm trees to snow capped mountains. They are pretty though 🙂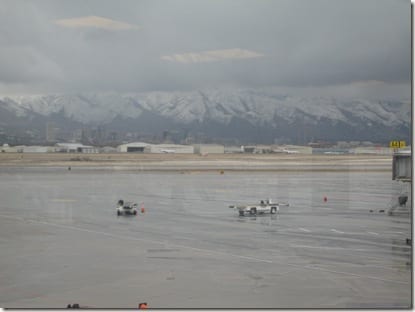 My flight leaves SLC around 5pm and lands in MD after 11pm. So, I need to pick up some dinner from the airport. I spotted a few vegetarian items on one of the pub menus that sound very good.
I probably won't see you again until tomorrow since I'll get home so late. Someone record The Office for me!!!
Run SMART Goals
Fill out this form to get the SMART Running Goals worksheet to your inbox!