Camera Crisis!!!
Okay, I've been talking about needing a new camera for a while now. Well, the time has come and I can't wait much longer.
I'm hesitant to get a SLR because of cost and bulk. But, does anyone really swear it will change my life? If not, what kind of camera do you have (if you love it)??
Thanks for the help!
***********************************************************
Every time I "cheat" on a diet I feel like a failure, like a bad person. But, I now realize that's not what falling off the wagon means. Every diet leads to a binge for someone with a history of BED (Binge Eating Disorder) like myself.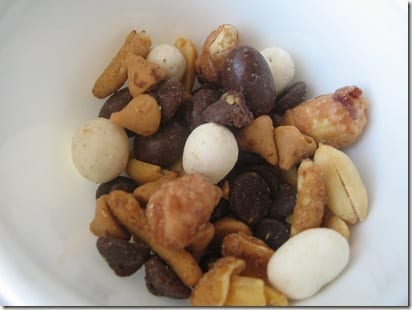 I thought I could give up sweets for Lent because it was not about me or a diet, but about sacrifice and Easter. But, that's not what happened.
I've actually been doing really well with it until today. I totally went off the deep end with chocolate chips and indulgent trail mix. I almost started to cry when I realized a few things:
1. I am not a "crier" so if I feel like crying something must be seriously wrong. Read: I'm a mess emotionally right now with personal stuff.
2. I set myself up for this with…
a.) giving up sweets,
b.) my current high stress level and the joys of
c.) searching for a job out of state and
d.) planning a move across multiple states
So, I am here to come clean about my chocolate chip bender and leave it at that. I think going forward I will continue my Lenten promise, but be more aware of stress and my body. If I think it's a matter of bingeing versus one bite and breaking my Lenten promise I'll make the wiser choice.
Life is complicated. Food should be easy. I need to remember this and not make such big issues out of all of this dumb stuff!
***********************************************
After breakfast I went to Hot Yoga. I am always stressed out before I go to yoga! Isn't that ironic? But, yoga scares me and I'm not very good at it so that adds to the stress.
I always feel better after yoga and am glad I went 🙂
Lunch was a massive salad with everything in the fridge…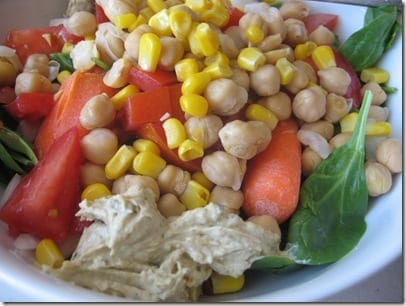 and open faced grilled cheese.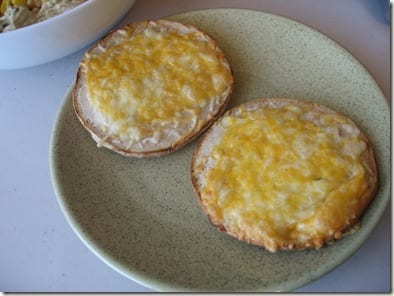 I spread a Laughing Cow wedge on a sandwich thin, then added most shredded cheese. It was amazing!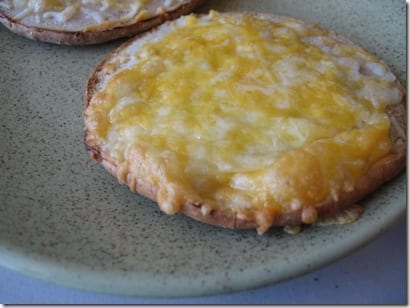 Please feel free to share your camera opinions! See you later 🙂
Run SMART Goals
Fill out this form to get the SMART Running Goals worksheet to your inbox!