I think I may be fighting off getting sick. I was really really tired all afternoon, even after two huge iced coffees!
So tonight I drank one of the POM Wonderful juices the company sent me. I'm hoping the vitamins and anti-oxidants in this will help kill off any lurking illness.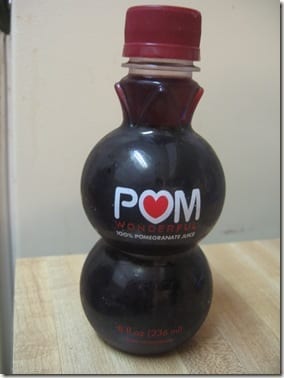 Dinner was tofu tacos – this time I didn't use a seasoning packet, but seasoned the tofu myself with chili powder, cumin, S&P and garlic. It was good! I love this dinner 🙂
To Make: I squeeze the liquid out of firm tofu for an hour, cook up onions and garlic (until nice and clear/toasty) and then crumble the tofu into the pan by hand. Then, I added the spices to taste. Super easy and delicious. I stuffed this mix into TJ's taco shells and topped with cheese.
The only negative about this meal is it was hard to photograph – I couldn't get a good pic.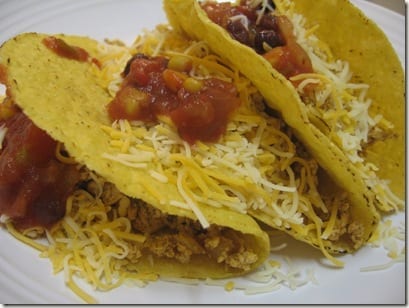 I think I may also drink a Vitamin C packet and get to sleep early. By early I mean right after LOST of course!
Does anyone else know of any good remedies to ward off illness? I usually just get some extra Vitamin C and rest – that usually works great for me 🙂
I told my mom I probably have the cancer, but she wasn't too alarmed. You read the blog of a hypochondriac, or I'm actually dying – I hope it's the former….
Run SMART Goals
Fill out this form to get the SMART Running Goals worksheet to your inbox!