I have a few confessions to make… I know I'm normally brutally honest on Run, Eat, Repeat but I have let some information slip recently.
Including the fact that I dropped Ben's bagel on the floor this morning, but still gave it to him to eat. Three Second Rule?!?!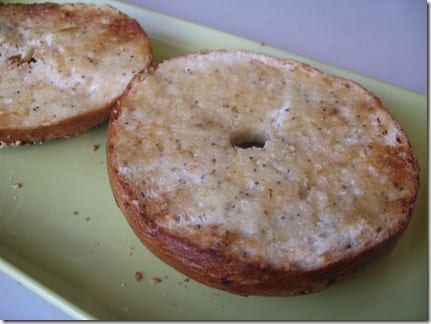 Also, I picked at a pimple on my face and have been avoiding pictures at all costs! Permanent scar?!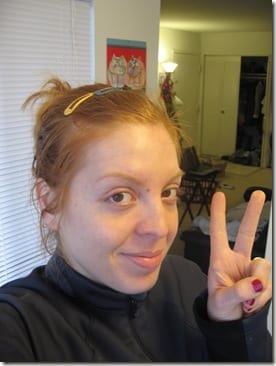 My last confession of the day is that I went on an interview while I was out in California. I was super excited about it because I knew I was perfect for the position, but I found out I was the second runner up and they went with someone else. Boo.
But, I'm happy to confess that I'm moving on continuing my job search – the fight continues!
This morning Ben and I got up bright and early to hit the apartment's gym. I walked on the treadmill while contemplating life, liberty and pursuit. Then, came back to reality and made breakfast.
I couldn't decide between Hot or Cold (Fickle much?) so I went with both!
I made a Green Monster… I am in love with these right now and can't wait to live in a warmer climate where I will enjoy them year 'round.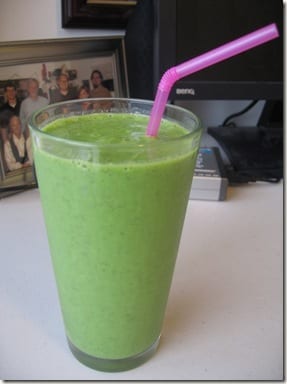 I also made a packet of Simple Harvest oatmeal. I think this is the key to my oatmeal love right now. The oats I usually make are so heavy and not sweet, but this stuff is sweet and not too big of a bowl.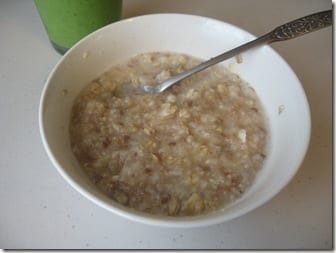 I think this breakfast can remind me something about what I believe. You don't have to decide between hot and cold or work and fun or money and something you love to do 😉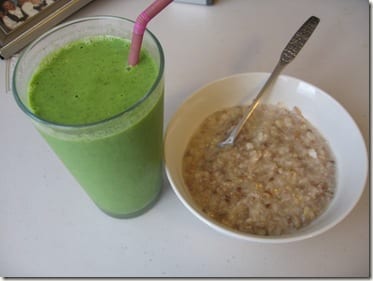 I have always said you can have it all! And I'm working on it 🙂
I am sooooo looking forward to moving somewhere warm and doing something I love and am good at!
Run SMART Goals
Fill out this form to get the SMART Running Goals worksheet to your inbox!