You know you're in love when you're willing to share an almost empty jar of PB with someone…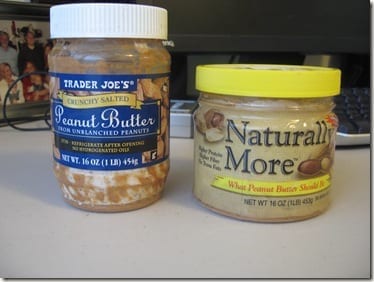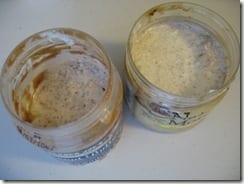 Last night I made Ben and myself Overnight Oats in a Jar. I had two near empty jars of PB and thought this was an easy and delicious idea.
He liked it, but was a little weirded out by it at first. At one point he said, "I'm chewing on a big chunk of something and I don't know what it is…"
Ha! It was a chunk of PB. He doesn't understand the art of eating oats in a jar. Sorry Ben, you're not ready for oats in a jar yet.
In the mix: oats, greek yogurt, soymilk, chia seeds, cinnamon, banana and stevia. This morning I added a few cranberries too.
I am on my way to kickboxing – yeah, I'm totally obsessed 🙂
And then I have a fun lunch date! See you in a bit…
Happy Friday!!!
Run SMART Goals
Fill out this form to get the SMART Running Goals worksheet to your inbox!