Since I normally buy produce in bulk (at Costco) I don't really think about how much certain things cost individually.
This afternoon I was craving an apple so I stopped in the store for an apple and DP. As the title says, the apple was $1.00. Interesting. I think it's a good idea for me to be reminded how much fruit and veggies cost because I feel like I spend soooo much money on them at Costco, but I am really saving money.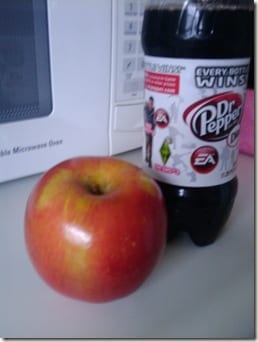 I also had some trail mix, but I'll spare you the tragic camera phone picture. 
Dinner was white doughy cheese bread – definitely the highlight of the meal. I usually make a healthier version of this bread for myself and this kind for Ben. But – I always end up stealing some of his because it's better – so this time I just made some for myself too!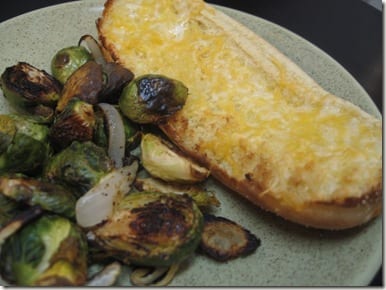 Plus tomato soup jazzed up with chickpeas (shocker, I know) and corn…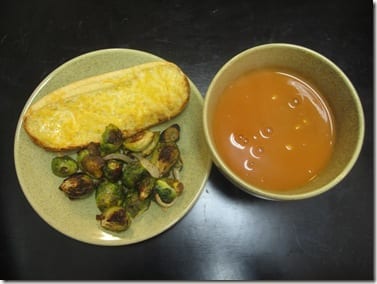 See you Friday morning 🙂
Run SMART Goals
Fill out this form to get the SMART Running Goals worksheet to your inbox!