This week my gym is renovating the women's locker room, so all women have to use the Men's Locker room and the men are using the Women's.
Aren't you curious about boys bathrooms and changing rooms? I kinda am, but this one would have been more fun if there actually were men in it 😉 It was just like the women's room, except everything was on the opposite side.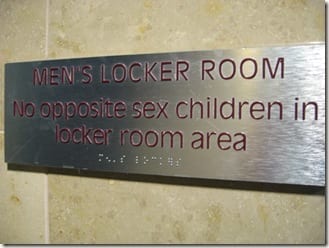 My morning began with 3 miles on the treadmill. This felt a little better than Saturday's run, but I still kept it pretty slow.
After my run I made a quick breakfast with a new healthy find: Chia Goodness. This is a mixture of chia seeds, buckwheat, hemp, cocoa and a few other natural ingredients. You can eat it as a hot or cold cereal.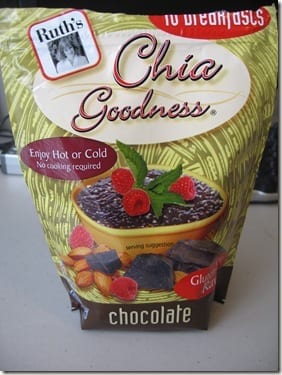 It looks like chocolate mush and  it was very interesting (in a good way)! I really had no idea what to expect, but I'm glad I took a risk and bought it.
How to make: Mix 2 Tbs chia goodness with 1/4 cup hot or cold water, stir well, and let sit for 3-5 minutes until it thickens.
The mix was thick and grainy and not too sweet. I usually like things on the sweeter side – this is lightly sweet but pleasant all the same 🙂
I liked it, but I think I would enjoy it more as a snack. The portion is pretty small and I'm a volume eater. On the side I had a sandwich thin with AB.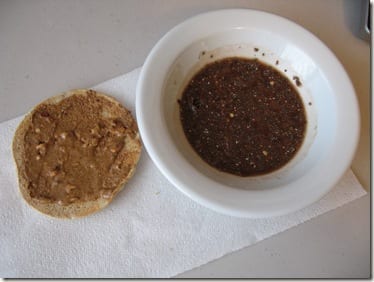 But, I was still hungry after this so I re-filled my bowl with cereal. Then, it was straight to kickboxing!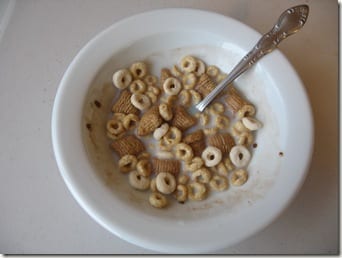 After kickboxing I had a drink and apple to refuel 🙂 I always crave fruit after the gym – I think it's because I sweat soooo much!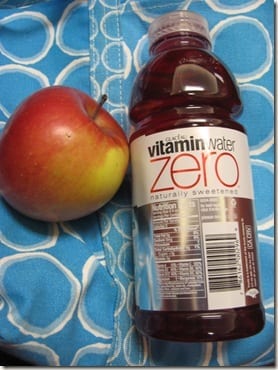 After a few errands I rushed home because I was hungry. I made a quick lunch of a veggie burger pita and carrots with hummus.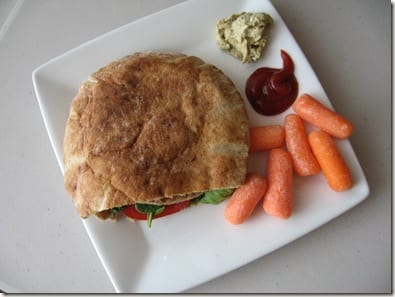 Stuffed with veggies, mustard, ketchup and hot sauce – Yum!!!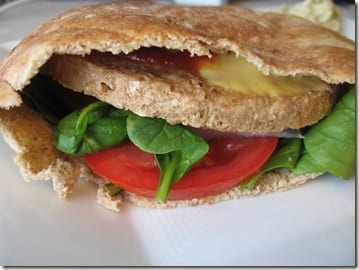 Dessert was some graham cookies and PB pretzel sandwiches.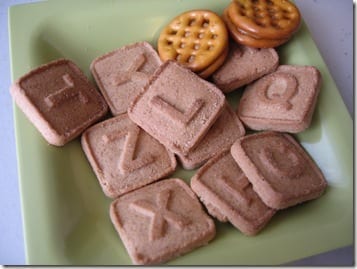 I have physical therapy this afternoon and really should get some studying done. I've been so preoccupied with looking for jobs and moving research that I'm not keeping myself on task with the things I need to do now!!!
My cart is totally before the horse and I need to get my brain back in order 🙂
See ya later!
Run SMART Goals
Fill out this form to get the SMART Running Goals worksheet to your inbox!