First off, THANK YOU all so much for your amazing and kind comments on my last post. No matter how long I blog I don't think it's ever going to get easy to put myself out there like that. I truly appreciate every single comment. Thank you 🙂
Today I tried to make an effort to pump up the protein in my life. I made a protein cake thinger (it's a technical term) for breakfast – protein powder, egg beaters, baking soda and something else I forgot (I'm not good at perfectly measuring things…).
I topped it with some AB and went to kickboxing!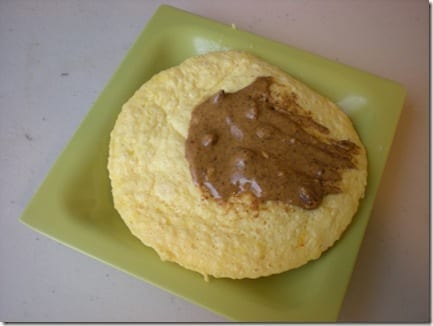 I had to meet Ben for lunch because he forgot something important at home. There are literally only three options near his work – we went to a small deli. I ordered a veggie sandwich – hold the cheese, but opted for avocado.
Well, they messed up my order and held the hummus. Boo. But, I didn't have them fix it because we were in a rush and they were super busy.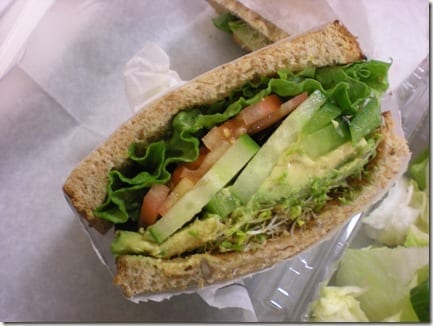 It is difficult to eat a good protein rich meal for a quasi-vegetarian at a deli.  Boo. I considered tuna (which I love) but wasn't feeling it.  But, all the healthy fats from the avocado made me satisfied.
I also got a plastic container of ice burg lettuce – I mean garden salad.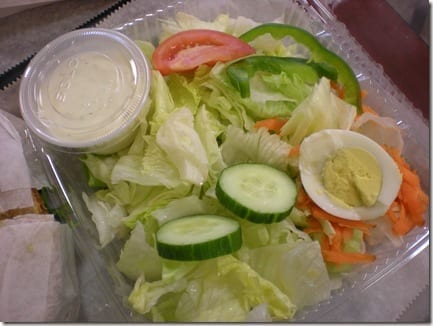 I had some of Ben's french fries for happiness.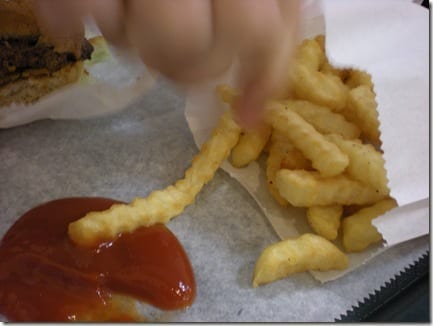 I also brought a protein rich snack to eat while I was babysitting this afternoon. The cat seemed more interested in it than anyone else…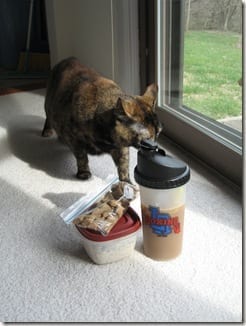 It's rare because this is the weirest cat ever – she's actually super mean and hisses at practically everyone except the mom!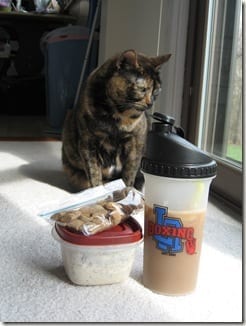 Ben wanted to order pizza and wings for dinner. I told him to hold that thought for our cheat day. And I made pita pizzas with some random frozen wings we had.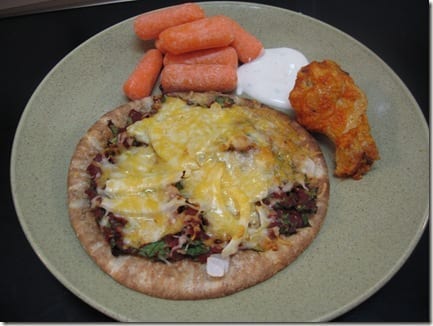 Not so Deceptively Delicious? I mixed up some chopped spinach with the tomato sauce and spread it on my pita for extra veggies.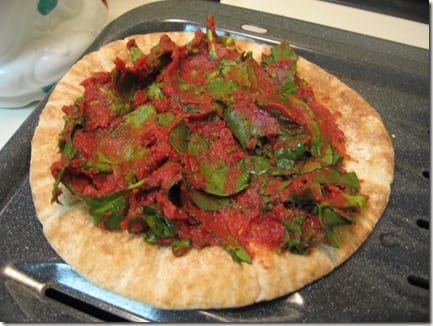 Question: How do you tell if your husband really loves you?
Answer: Pile your pizza high with onions and see if he refuses to kiss you.
Done and done.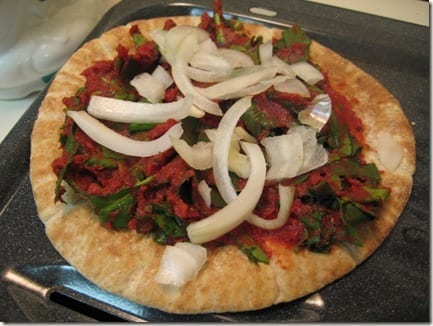 Dessert was a Pria bar. I somehow managed to score 15 Pria bars for fifty cents. I don't know if it was a mistake or what, but a local discount store sold me this whole box for $0.49.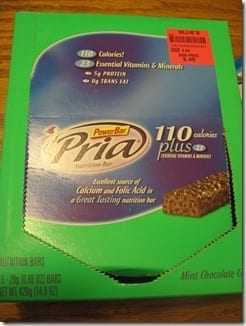 I thought it was $0.49 each, but maybe not?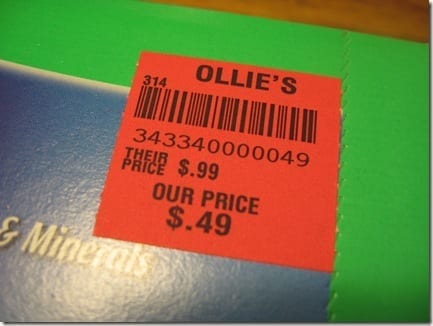 See ya in the morning 🙂

Run SMART Goals
Fill out this form to get the SMART Running Goals worksheet to your inbox!