Today Ben and I headed into Washington D.C. for the Cherry Blossoms! Three years ago (just about a month before I met Ben!) I visited DC just before the blossoms came out and was disappointed. But, I was very happy to be able to catch them today!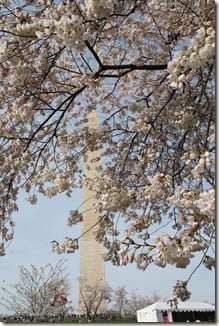 I packed up a lunch and we were on our way 🙂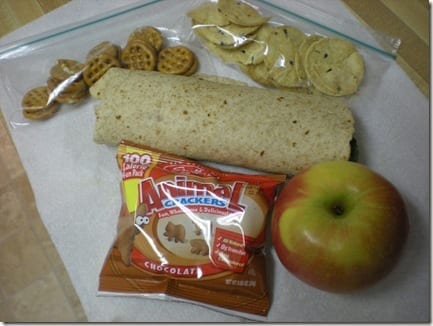 But, Ben opted for Chik-Fil-A and I stole some fries. I think I may try to limit my french fry theft to Saturdays since I can be pretty heavy handed with this.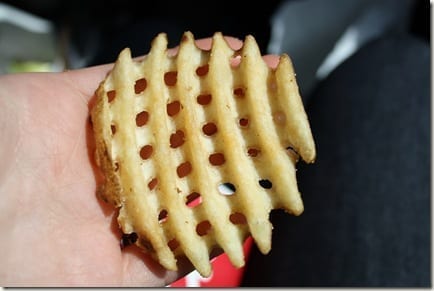 We started by the capital and walked down the National Mall towards the Jefferson Memorial.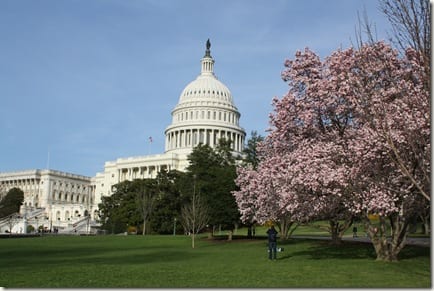 The Cherry Blossom Festival runs from March 27th to April 11, 2010. Wanna see the blossoms for yourself? You can catch them around the Tidal Basin, in East Potomac Part and on the Washington Monument grounds. Maps here.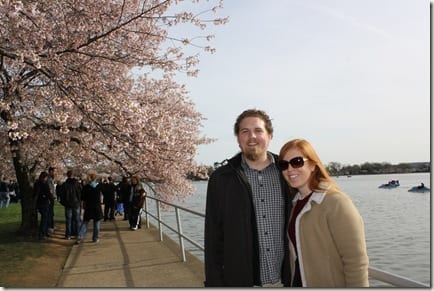 The Cherry Blossoms around the water are a gorgeous site. I'm very grateful we were here for it.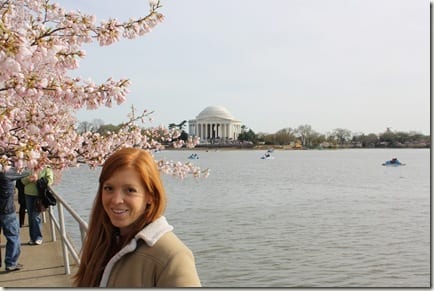 Ben enjoyed it too!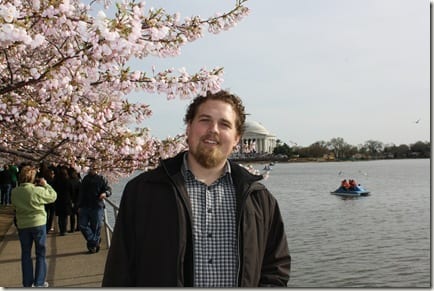 Spring has sprung all around DC!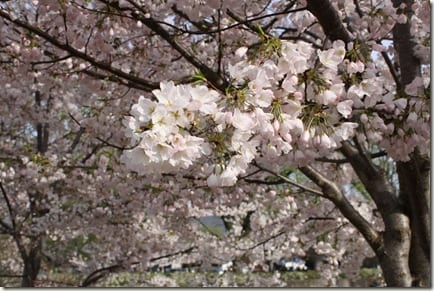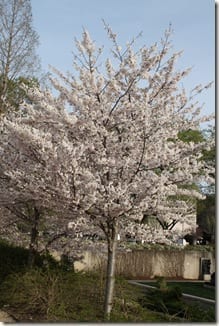 The weather was chilly but gorgeous and soooo many people were out to enjoy the sunshine. There were tons of kites in the sky too!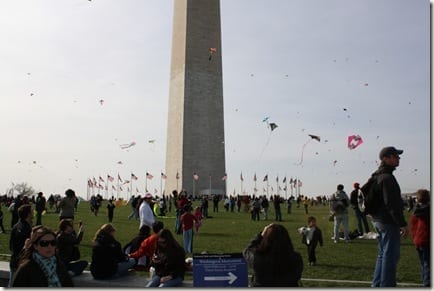 For some reason Ben was particularly impressed with this statue. He said, "They never make statues of guys driving cars. I need a horse."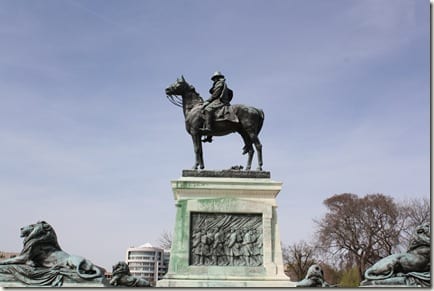 It reminded me of that Old Spice commercial I think is funny.

After walking around the Mall for a couple of hours we were ready for dinner and relaxation. I started with a pineapple margarita. I need to drink more and am making an real effort as shown here.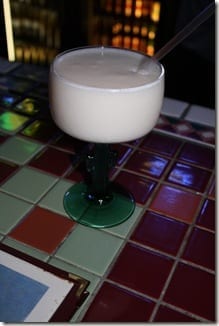 Chips and salsa = Mexican restaurant bread basket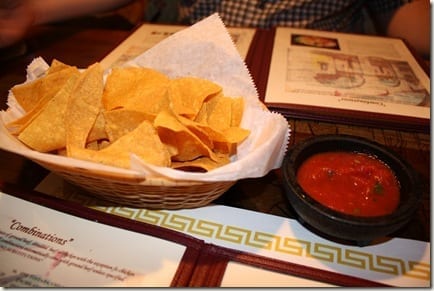 I ordered the seafood fajitas. The fish was breaded, boo. But, the rest of it was good.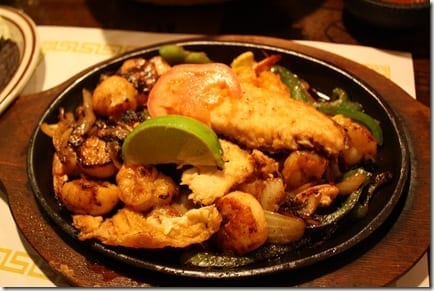 And I ordered it with black beans instead of rice because I love the musical fruit.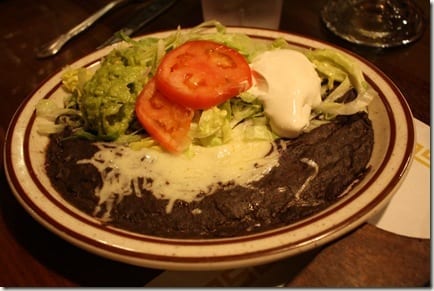 I know this is going to sound like a lie, but I swear – Ben suggested dessert AND he suggested we get the Molten Chocolate Cake! Maybe those mind control mp3s I've been listening to really are working…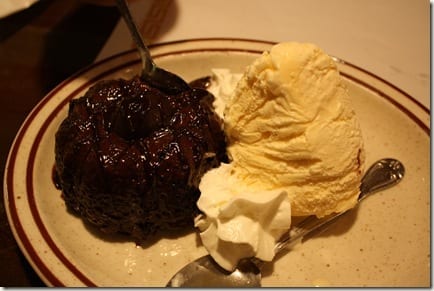 Isn't that just the best ending to the day? Chocolate Molten Cake. Yes. Thank You.
Run SMART Goals
Fill out this form to get the SMART Running Goals worksheet to your inbox!