This morning I woke up to this forecast:

Columbia, MD (21045) Weather
Updated: Mar 29, 2010, 7:05am EDT
Right Now
Rain Shower
49° F
So I had to ask myself, "Should I run outside or go to kickboxing?"
It's a hard choice since I love KB lately – but I also want to build my running back up.
I double checked and it wasn't actually raining that second so I decided to suit up and ship out! Fun fact: I am more okay with it starting to rain after I'm already out running than having to leave the house when it's raining.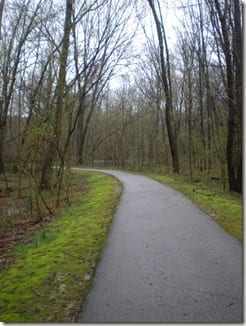 I figured it was going to start pouring any second so I brought my camera to capture the hardcore action. Well, it was gloomy, but didn't start raining until I was walking home.
I'm glad I opted for the run!
As soon as I got back I popped a bagel in the toaster – I didn't want to wait too long to eat! I slathered it with TJ's Almond Butter (this is the quickest disappearing nut butter I've ever owned) and naner and Pumpkin Butter on the other side. And pictured grapes.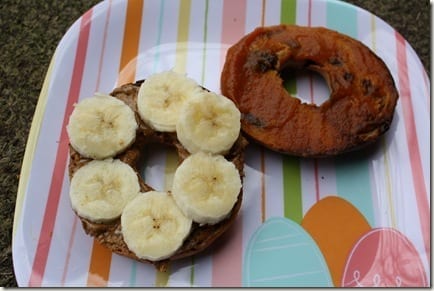 More Books! Okay, now I really really need a library card because I ordered more books online last week. Look at what was waiting for me on my doorstep when I got back from my run: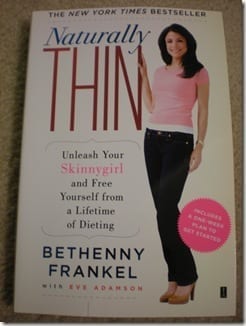 There's more, but I'm going to stick with one book at a time for now 🙂
See you in a bit!
Make it a great day (rain or no rain).
Run SMART Goals
Fill out this form to get the SMART Running Goals worksheet to your inbox!