I don't really count pita pizza as "real pizza" so it didn't occur to me until after we ordered that I ate pizza for lunch AND dinner today!
I'd like to blame Ben, since it was his suggestion and once "real pizza" was in my mind I couldn't get it out.
Ben wanted to try Domino's new recipe so we ordered from them.  We don't normally hit up the big chains because they are usually really generic and not good.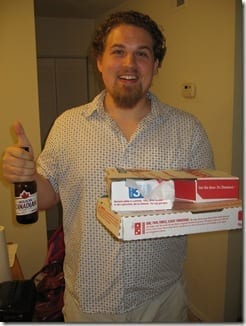 We got a deal that came with soda – so my avoidance of artificial sugar is a failure today. Oh well.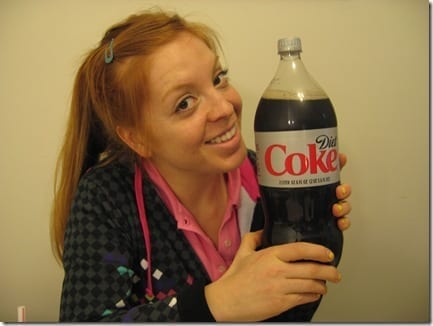 We ordered the Pacific Veggie and it was GOOD! Usually I feel that pizza places go so light on the veggie toppings, but this one was packed.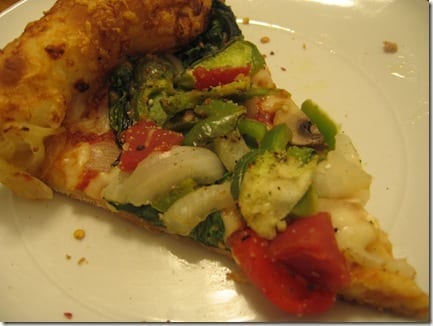 We also got cheese bread and I had a piece – also good! But this was good for cheese and grease reasons – not veggie.
This afternoon I was really dragging and ended up snacking a bit too much, first with cereal…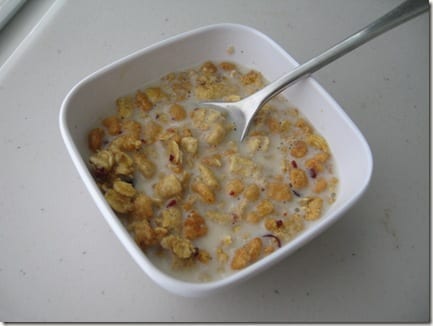 and then with trail mix and cottage cheese and maybe some See's candy. Busted.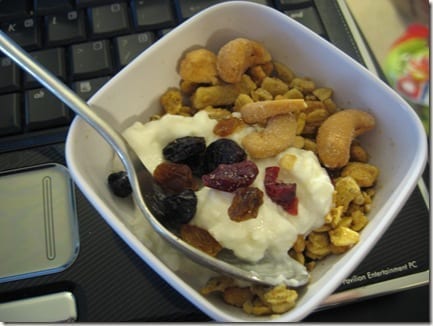 I'm mad at myself about the snacking, but I am 100 times better then I was a year ago 🙂
But, I weighed in this morning and was the exact same weight as a week ago – to the ounce. My body likes to keep me stable I guess. I need to make a bigger effort to make the scale budge!
Run SMART Goals
Fill out this form to get the SMART Running Goals worksheet to your inbox!