After dinner I wanted a baked goodie 🙂 So I decided to make something that I had seen on Janetha's blog – Apple Cinnamon Protein Coffee Cake.
I think I did something wrong though because it wasn't sweet at all. So…I added syrup!
I ate a lot of syrup today! First on pancakes for breakfast and now on two pieces of this bread! Oh well, it's my cheat day.
This picture is "pre-syrup".
Lunch was sushi from Costco. Yeah, you can get anything there! It's not a fancy sushi joint by any means. But – I don't really like "real" sushi anyways and mostly order CA rolls and stuff like that. So, this works for me.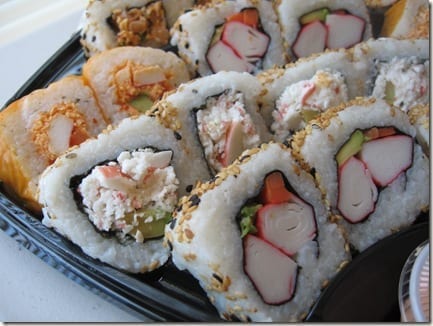 Dinner consisted of many things – the best and most volume was GUACAMOLE!!! 
This portion of the guac was enjoyed on an amazing quesadilla, but there was also chips involved. I'm lucky (or unlucky?) Ben likes guac too so I don't eat the whole container by myself (yeah, just 3/4 of it).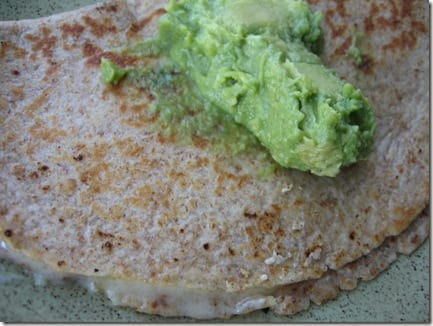 Plus a huge salad.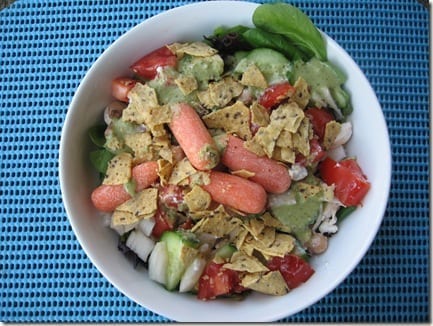 Now I am going to spend some time with Ben. We've been fighting today  🙁
Boo. I think we need some cuddle time with wine…
See you tomorrow.
Run SMART Goals
Fill out this form to get the SMART Running Goals worksheet to your inbox!