I swear to speak the truth, the whole truth and nothing but the Chocolate Covered Truth on this blog 🙂
Look at the Dove promise I found inside my candy tonight…
"Chocolate-coated truth tastes better."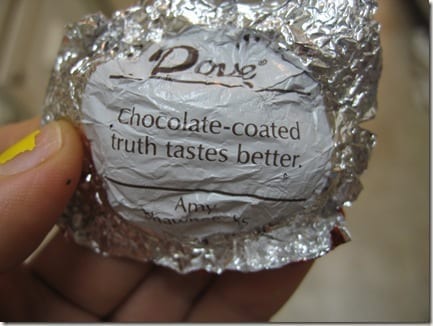 I had every intention of being truthful about my post-dinner indulgences, but this wrapper made sure I would!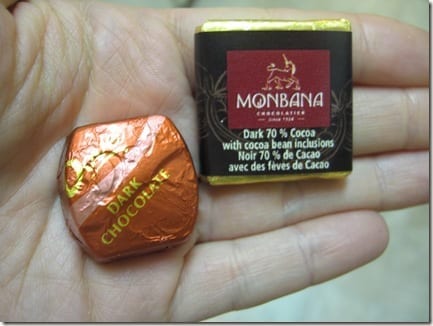 Lunch was what I consider a "normal lunch"… sandwich, rice chips, carrot sticks and guacamole.
I used to eat a sandwich, pretzels and an apple  for lunch every.single.day in high school. I kinda want to go back to eating the same thing everyday again – just makes like easier. Sure it's also less fun, but easier.
Do you have any meals that you eat the same thing every day?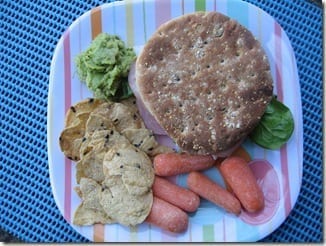 It was sunny today! Ben was trying to take a picture of me and I couldn't keep my eyes open.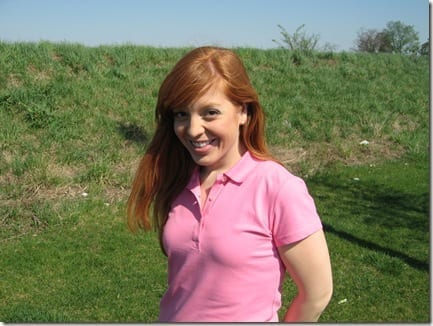 Dinner was a burger and fries. To save time I microwaved the potato sliced first and then tossed them with some olive oil and put them in the oven for 15 minutes or so.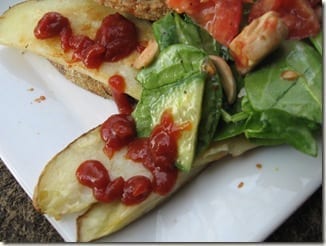 My veggie burger was on a TJ's whole wheat bulky roll. Part of it is missing because I started eating it as soon as we got home and decided to eat the rest for dinner. They are BIG and chewy and delicious.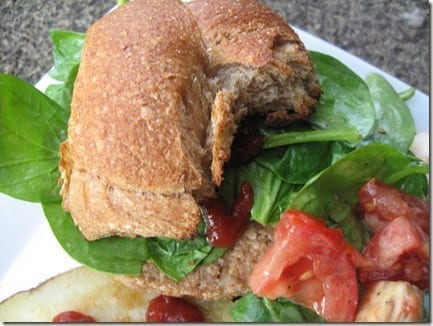 Almost immediately after eating the candy I wanted another piece (or three) and a cookie. As much as I try to resist, it seems I love sugar, but it doesn't love me. I keep considering "pulling a HEAB" and cutting it out, but I'm hesitant.
And that my friends, is the chocolate covered truth.
Run SMART Goals
Fill out this form to get the SMART Running Goals worksheet to your inbox!