Good news! I'm not homeless! Our apartment management people finally got back to us and said we could stay if we signed a lease for at least six months. We wanted to go month to month, like they originally offered, but that was off the table.
So, we signed the lease to avoid the headache of moving. If we have to break it before the 6 months is up we will face a very very costly penalty though. That is a very big possibility, but there was no avoiding it 🙁
Run: I woke up bright and early to knock-out 4 miles. I have still not figured out how to juggle my running and KB schedule and have ran 3 days in a row now. I wanted to keep it to only two days of consecutive running, but that doesn't work out with KB. What to do,what to do…
Once I got back I made Breakfast. Ezekiel muffin with almond butter and banana on one side and ICBNB (I Can't Believe It's Not Butter) with stevia and cinnamon on the other. I ate the rest of the naner with AB on the side.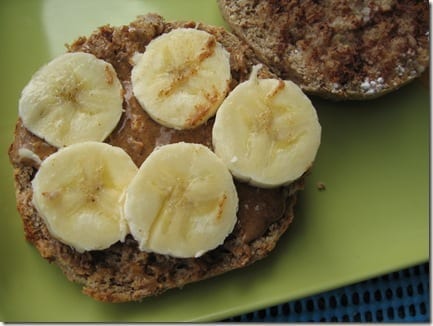 I had some cantaloupe on the side too!
And since I was cold, I drank hot coffee. I am not the biggest fan of hot coffee, but I'm even less of a fan of being cold.
Yes, that damn Christmas tree is still in the background. Since we're not moving this month like we originally thought should I take it down now? #thisiswhycleanhouseneedstovisitme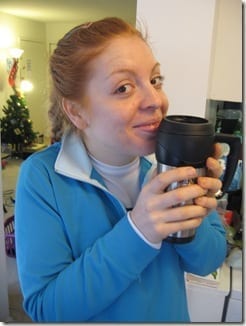 Ben looks so nice and fancy compared to me…but don't ask me why he puffed out his chest like a bird in mating season.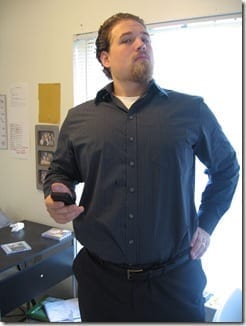 I think I may run a local Half Marathon on April 25th. I'm scared because the course is super hilly (which I hate) and my time off because of my knee really set me back to square 2 (at least it's not square 1).
But – I do want to run a race in Maryland while I'm here and this one is only a few miles from my house. I feel like I should do it and just have fun with it. So, it's settled!
2010 Race Calendar:
April 25th – Half Marathon
May – TBA
June – TBA
July – TBA
Aug – TBA
Sept – TBA
Oct – Long Beach Marathon
Okay, so it still needs a lot of work, but at least I'm trying! I would love to do the SF half in July, but don't think that's going to happen as life is still pretty chaotic.
Run SMART Goals
Fill out this form to get the SMART Running Goals worksheet to your inbox!