I eat mostly vegetarian because I'm against factory farming. But the truth is, even before I was veggie I rarely ate red meat. I was more of a chicken or fish girl I guess?
So, chicken is really the only thing I miss in not eating meat. That all changed today when I discovered this new find – meat free tuscan breasts. I love that they are not just "veggie" chicken nuggets or patties. Those don't replace a piece of chicken. But these are amazing!
Since I am trying to get more protein, I loved this product even more! Twenty grams of vegetarian protein can be hard to find.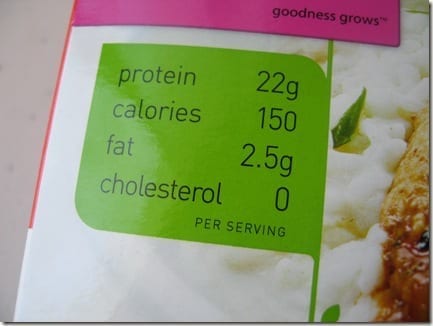 I threw one of the chicken patties on top of a huge salad. It was delicious! It's crazy how similar to chicken the texture was too. I am sure these are a new regular item in my shopping cart.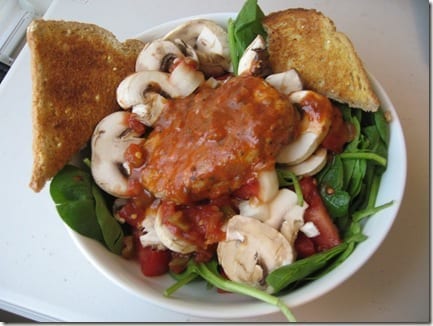 Doesn't that look like chicken to you?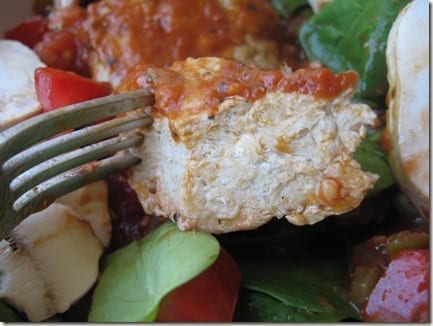 Mid-morning I snacked on the rest of my roasted chickpeas and some peanuts.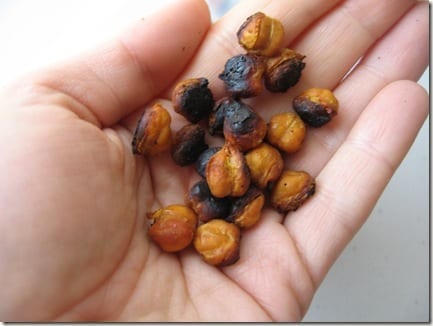 After lunch I meant to just grab a handful of grapes, but now they are all gone. This is why I recently stopped buying grapes at Costco. I would eat the entire 7lbs of uvas in 2 days. Busted.
Now I am off to babysit… See you later 🙂
Run SMART Goals
Fill out this form to get the SMART Running Goals worksheet to your inbox!