Today I busted out another new product for dinner. These are whole wheat roasted veggie ravioli from Costco. The box has two frozen packages inside. It comes with the in a sauce too.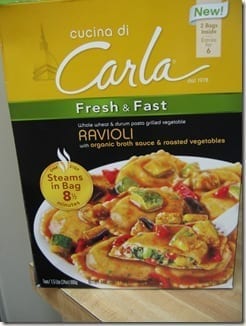 I loved them, but Ben not so much. It had pieces of different roasted veggies and the sauce we very flavorful (but watery). I ended up eating what he left. Boo.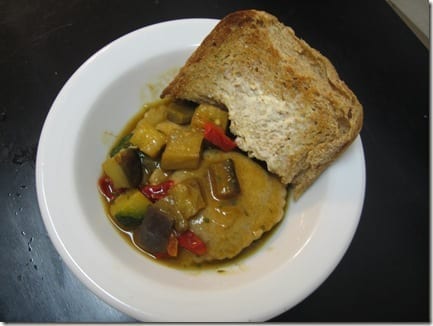 Snack: This afternoon I watched the girls which meant, girl talk, pretzels with peanut butter, Starbucks iced tea and a granola/protein bar.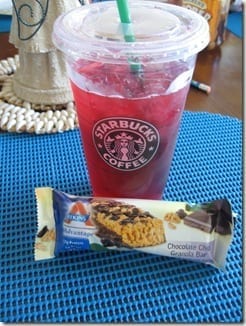 Dessert: After dinner I really wanted a treat so broke into the chocolate. The "fortune" told me it was okay…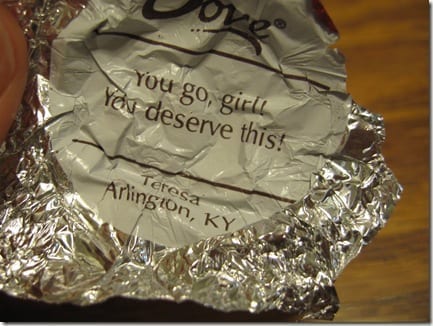 But it wasn't. Because a while later I went back for more and some animal cookies with milk.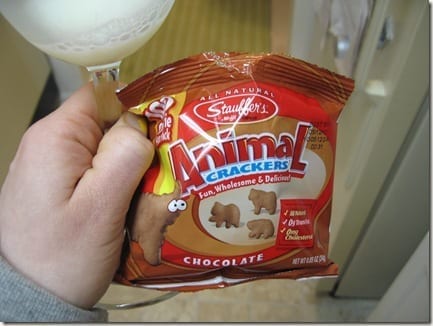 I've been doing a lot better with eating after dinner, but my problem still exists.  I think one of the biggest things that would help is brushing my teeth immediately after dinner.  I floss, but don't brush and that doesn't deter me from snacking.
For the next 42 days (random number?) I will go brush my teeth after dinner. I will do this before washing dishes, blogging, wiping my face with a napkin, calling someone…anything.
1. Eat Dinner
2. Brush Teeth
3. Clear table/clean
4. Lights out in kitchen.
Ben's Random and very unhelpful Comment of the Day:
"If you want to lose weight, why don't you just take up smoking?"
Um, I dunno if you realize this, with the running gear and shoes dominating our closets…but, I run. And smoking wouldn't be so helpful with that.
But thanks for the suggestion :/
Run SMART Goals
Fill out this form to get the SMART Running Goals worksheet to your inbox!