Apparently, inflation is good for the environment! My favorite local organic store, MOM's was offering to pump up customer's tires today! For free 🙂
Having your tires filled efficiently saves on gas and helps reduce emissions.
I was all over this since I've noticed my tires have been low for a few weeks, but I'm kinda lost as to how to put air in them. I mean, I've tried it by myself before and it ends up being quite the spectacle.
Here is my new friend pumping up my tires. I was probably the happiest and weirdest customer of the day since I asked if I could take his picture… Thank you!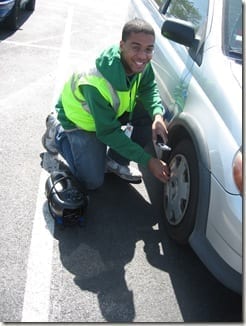 I had a few errands to knock out before I could get home (and I still didn't finish them all) so I broke into this bag while driving around…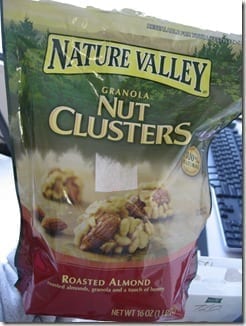 Lunch! I made a massive veggie burger wrap with tons of veggies, a veggie burger (obviously) and many condiments. Some chips may have been consumed during lunch making.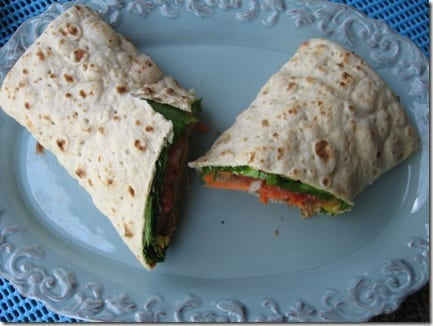 Plus an orange 🙂
I am planning on chugging an iced coffee and cleaning the house so I don't come back to a mess Thursday night.
Healthy Enough for a Marathon? Every year there is news about people dying during a marathon or half mary. Most of the time it's from an unknown or dormant health issue, but it can happen to anyone and that's scary!!!
This article talks about how the most important thing to make sure is that you're trained enough for the distance you're racing.
Run SMART Goals
Fill out this form to get the SMART Running Goals worksheet to your inbox!