Last night when my flight was delayed four hours I rescheduled it for today at 8:30pm. So, I ended up having a whole extra day with my mom and Matt at Disney World!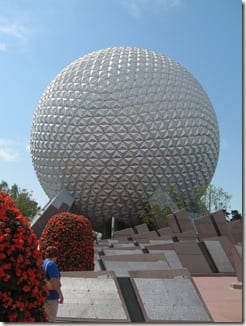 I'm really happy that this worked out and gave me extra time with the family. It's funny because after I checked in for yesterday's flight I called Ben and was very sad about leaving my fam.
When the flight was delayed I wasn't sure if I should wait for my plane or just change flights. Ben told me to re-book for the next day and take it as a gift from God 🙂 And I did.
This morning I woke up and took a walk around the area. I didn't want to run because my knee has been hurting on the third or fourth day in a row of running, so I thought it best to take it easy.
I picked up a Dunkin Donuts iced coffee on my walk, but there's not pic because I didn't have my camera.
When I got back I made…
hotel room oatmeal = instant oats made with hot water from the coffee maker.
Ben and I used to go on road trips once a month in California and I became quite the hotel room oatmeal maker! I always bring packets of oats and plastic spoons when I travel just in case!
Before adding water…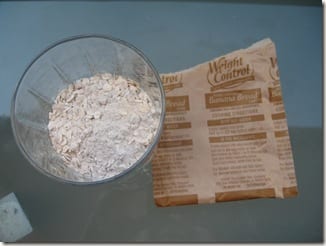 Breakfast is best enjoyed with  a view…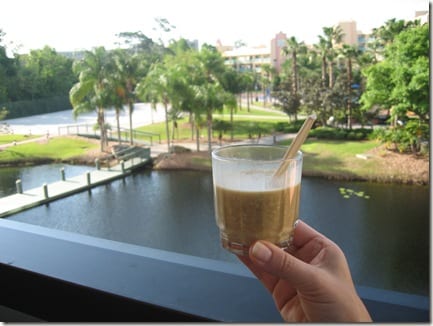 I added grapes because I love them. 
We stayed at the Buena Vista Palace. It is right across the street from Downtown Disney. I really liked this hotel. The location and service are great. There is a fitness room, shuttle to Disney parks, small shop with to-go food and more.  But the most important thing is it was easy to step out of the hotel and run on the side walk in a safe, clean area.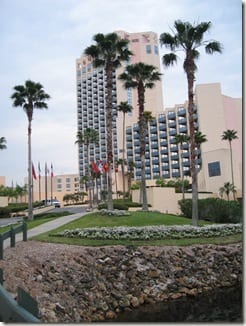 I spent the day at Epcot and managed to con Matt into getting on a few rides he was afraid of. He thanked me after, I swear!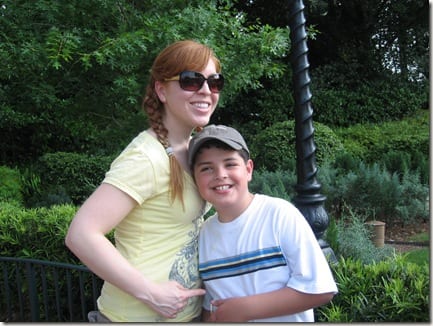 The most interesting ride was one where they show you some of the food that is grown at Epcot and incorporated into some of the meals. While it was  generic, I am very happy that awareness is being brought to eating local plants!
The Brussel Sprouts made me excited. I think I shouted, "My favorite!" when I saw this plant. You shouldn't be in public with me if you get easily embarrassed.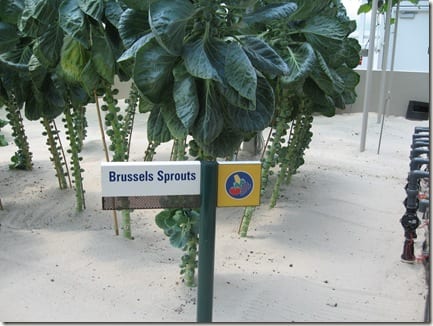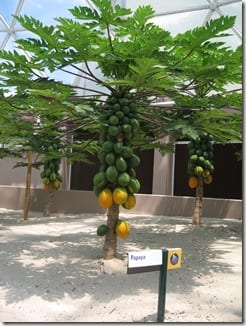 This is a planter where fish live on the bottom and plants are grown on top. Supposedly, the fish help fertilize the plants and the plants help keep the fish water clean.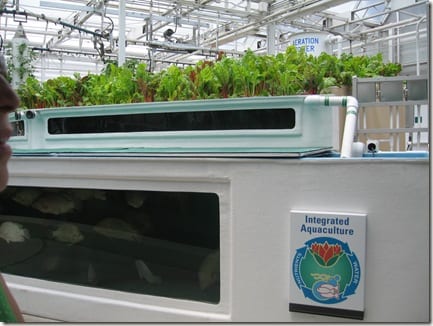 I found a tofu noodle bowl in The Land for lunch. I am happy that there are multiple vegetarian options at Disney World parks.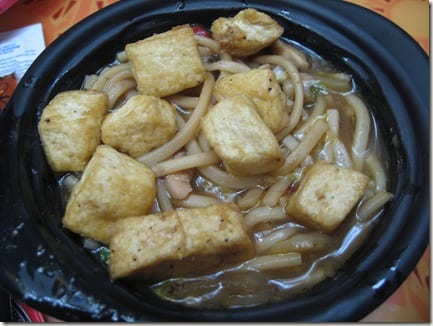 That being said, this wasn't actually good. But, I do appreciate the effort toward veggie options that aren't just "We can leave the chicken off that Chicken Casear Salad if you want" (this was offered to me yesterday). So, you're going to sell me lettuce for $9.50? Thanks. 
I'm going to write a list of good vegetarian options and add it to my upcoming Travels page. I have seen many questions of health/diet message boards of people asking questions on this topic. I kept me eyes peeled to do a recap.
I also ate the rest of my salad from last night and added a hard boiled egg for protein.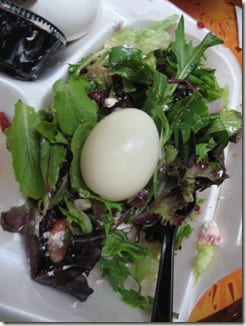 There were random snacks consumed throughout the day. But, the best one was found when I spotted this Viking in the Norway area of Epcot…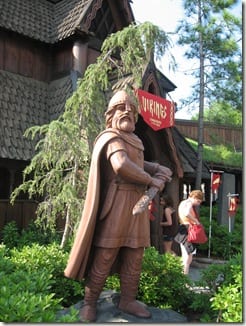 He made me think of my own Viking back at home…
I shared an Almond Pretzel with my mom (and brought one home for Ben). I don't know why this doesn't actually look like a pretzel, but it is. It's basically flaky sweet bread topped with icing and almonds.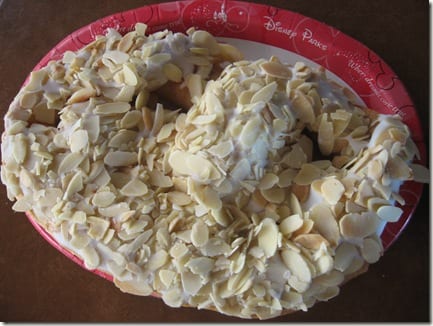 We also went through my homeland's Mexico's attractions…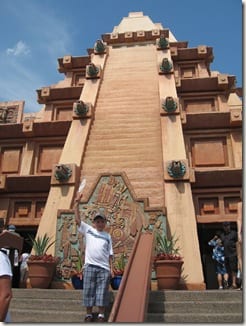 And enjoyed the beautiful weather, rides and pretty park 🙂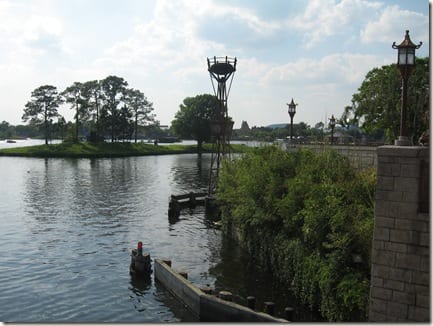 Finally, I had to leave the park and get to the hotel to grab my bags and catch my flight.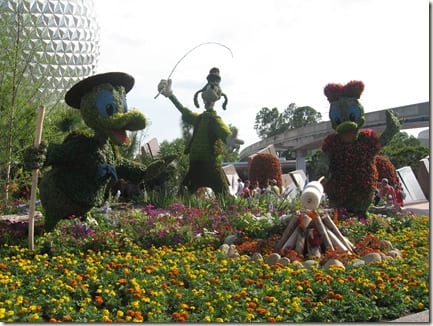 Dinner – I had to pick up dinner at the airport and scanned my options before deciding. I thought Sbarro sounded delicious, but Au Bon Pain had healthy options, unlike the  pizza place. I was torn 🙁
I really wanted Sbarro, but didn't want to feel guilty about indulging since I had already eaten so much on this trip! I was actually on the phone with Ben when I was deciding and he gave me some good advice (which will become my new diet mantra – TBA).
I got Sbarro.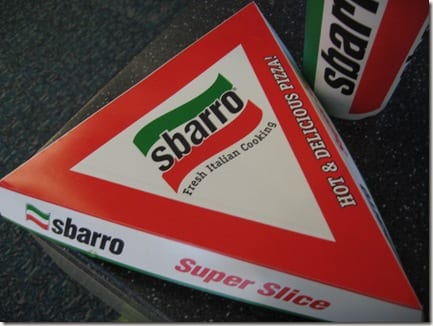 Spinach and mushroom pizza. I asked for the smallest piece and the girl looked at me weird. But it was perfect.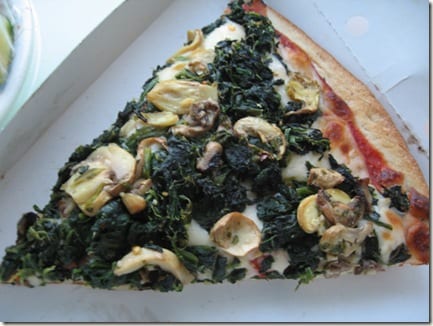 And veggies. I wanted a garden salad, but they were all out. I did ask the worker if they had a lot of oil and he said "Some, but not a ton" (which means a ton). I decided to go for it.
Now I'm enjoying dessert on the plane and writing to you nice folks 🙂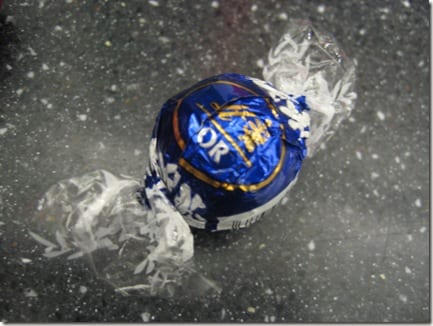 Overall, I had an amazing time on this trip! I mean, I knew I was going to have fun, but I am actually surprised at how much I enjoyed all of it!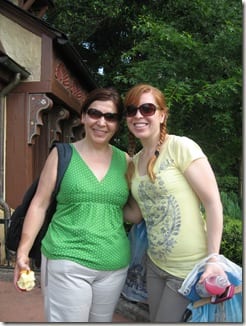 I did eat too many sweets and indulgent foods. But, I know you should never aim to lose weight on vacation, only try to make healthy AND yummy decisions 🙂
My goal on vacation is mostly to enjoy the food, but stop eating before I am full. And my only gripe is I didn't do that most of the time.  I am back on the wagon tomorrow though and am happy to say I had a great time!
I mean, it's all about balance, right?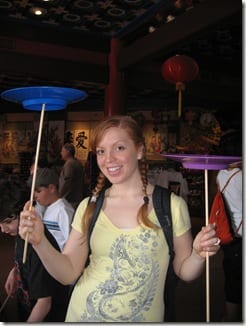 Run SMART Goals
Fill out this form to get the SMART Running Goals worksheet to your inbox!