I picked up this container of egg salad from TJ's this weekend. I love this stuff and used to get it all the time when TJ's was next door to my office in California.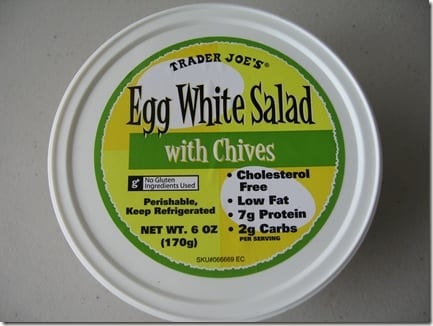 It's good, but it crumbles out of the sandwich easily, so you have to eat carefully 😉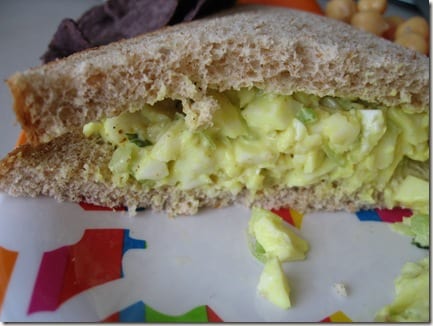 On the plate – sandwich, chips and veggies. So Colorful!!! I also added salsa for the chips – more colors sold separately. Plus – random handful of chickpeas I wanted to add?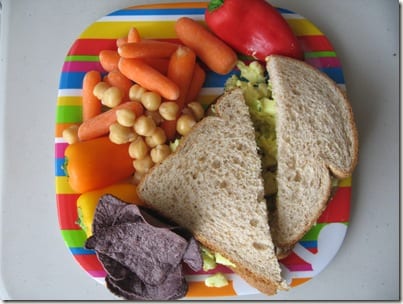 I ate lunch early, so my first afternoon snack was an apple with almond butter. I actually have been hungry all day since I didn't eat healthy fats with breakfast. I think PB or AB toast is the best breakie for me!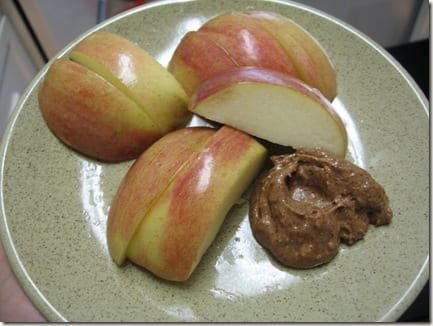 I am having a major attack of the afternoon slump today, but I think it's too late for me to drink iced coffee (unless I want to be up all night watching 1-900 number commercials). I'm going to go rummage for a pick-me-up…
Run SMART Goals
Fill out this form to get the SMART Running Goals worksheet to your inbox!