I am obsessed with BIG salads lately! After Kickboxing I was starving! I rushed home and threw together a salad that would rock your world.
I hate that pictures can't capture the sheer magnitude of this meal. It had spinach, mushrooms, onions, tomatoes, cucumbers, carrots, cabbage salad, chickpeas, hummus, hot sauce…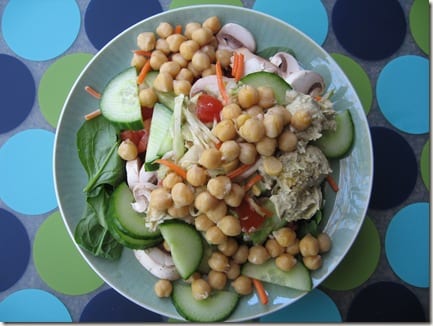 I like my chickpeas warm so I heat them up in the microwave straight in the measuring cup. And it's safe to assume many more chickpeas were consumed in the making of this meal 😉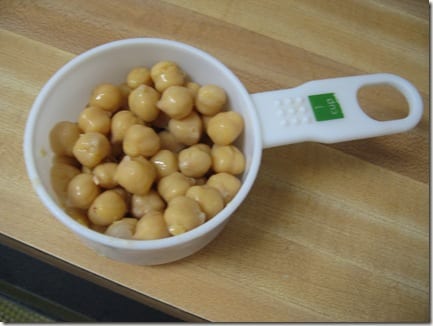 You know how everyone gets the biggest thrill out of new toppings for oatmeal? Well, a salad is like my oatmeal. I love getting different bites with new, good stuff.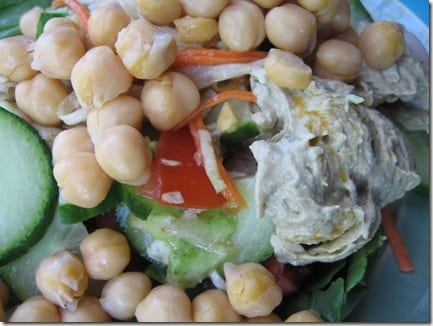 I may have eaten 5 servings of Pirate's Booty too…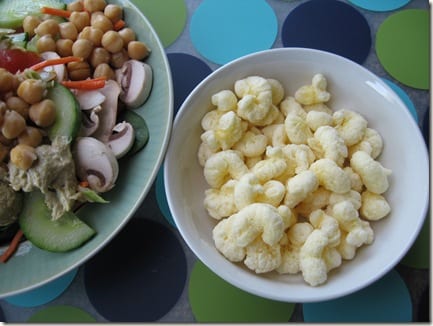 Flashback Friday: I was going through some old pics and found this picture of the grounds of Domain Chandon winery in Napa. I think it is beautiful.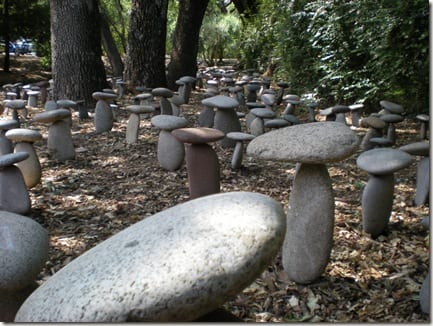 Ben and I were road trip fiends back in CA and drove from Orange County to SF and Napa on a long weekend. It's about 8 hours away!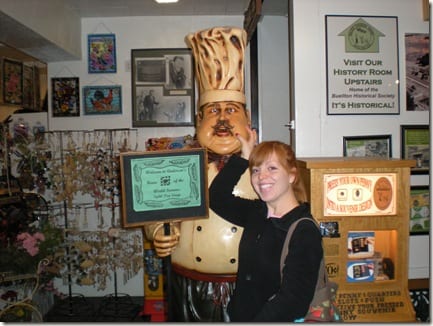 When we couldn't drive, we took a boat. Like the time we went to Catalina Island. That was a blast!
Any big plans for the weekend? I think Ben and I are going to do some exploring 🙂
Run SMART Goals
Fill out this form to get the SMART Running Goals worksheet to your inbox!