Good Morning! I'm going to start Monday off on a good note with a fun giveaway 🙂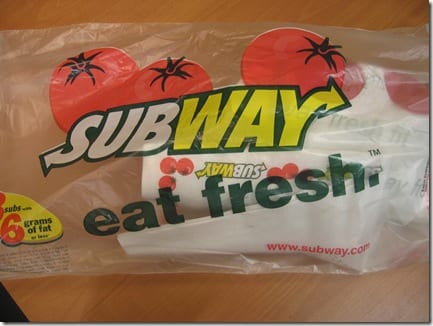 On Saturday I tried a Subway breakfast sandwich for the first time. (You can see my Subway breakfast post here.) And now you have the chance to win a Subway gift card and try it too!
Subway has offered to send 3 RER readers a $10.00 gift card. That is a total score because my breakfast sandwich only cost $2.11! When I went I also saw a deal for a sandwich and a coffee for $2.50. Nice.
To Enter:
1. Tweet:   @runeatrepeat I want to win an @SUBWAYFreshBuzz gift card!
and/or
2. Leave a comment on this post with your favorite sandwich topping
You can stop by the Subway FB page for more information on their breakfasts too. Good luck!
The contest ends Tuesday 5/4/10 at 5pm EST. I will be announcing the winner Tuesday night.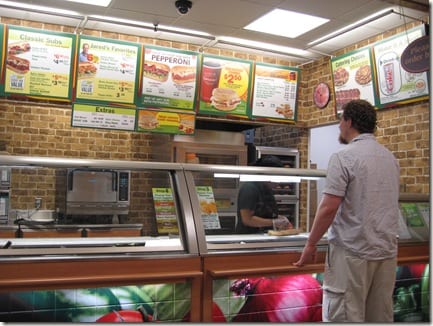 *Subway sent me the gift card and is providing the prizes for the winners, but my thoughts on their food are my own 🙂
Run: Running was a bust today because it's raining and VERY windy. I went with Ben to the gym to walk/run on the treadmill and talk.
I cannot stand to run on the treadmill anymore. I compare it to a dog that used to have a big yard to play in and now is stuck in a cage. Poor Monica the puppy, she doesn't want to be stuck in that box/small gym room.
I think I'm going to hit up a KB class in a bit to make up for the missed run.
Breakfast: I ended up staying up pretty late last night and woke up Hungry (with a capital H). I ate a small bowl of cereal to take the edge off and then made an egg beaters scramble with toast.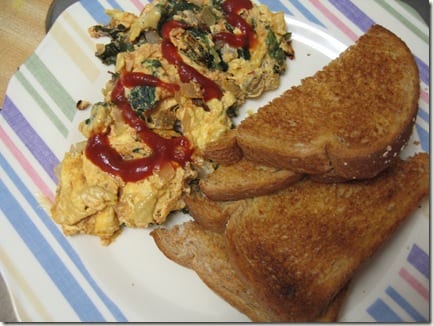 Uh, I think I ate too fast because now I feel kinda gross. I'm going to let my breakfast settle and see if I can Kickbox it up…
Run SMART Goals
Fill out this form to get the SMART Running Goals worksheet to your inbox!