Yesterday I hit up the Starbuck in Target for an iced tea. I have said this before, but I have a drinking problem – I chug everything. I really should have entered more beer chugging contests in college because I would have created quite the reputation.
I need to be careful with calorie filled drinks because of my chugging problem. And that's okay.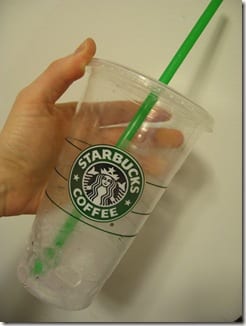 Breakfast – This morning I woke up hungry (again) and had a bowl of cereal before my run. When I got back I made a bowl of oatmeal with banana, chia, soy milk, stevia, cinnamon. Topped with cereals and AB. I don't care what anyone says this only keeps me full for 2 hours or so.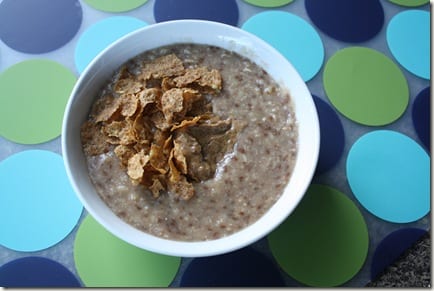 So I broke into the Pirate's Booty and made sure to finish it off so it wasn't cluttering up my cabinets 😉
 Run: I had the worst run today 🙁 First, I just wasn't feeling it and really had to force myself. I managed 5.5 miles and it was torture.
Then, I saw a crow standing by something moving and as I got closer I saw that it was a baby duck or goose laying upside down. It was dying and kicking its legs around. I don't know if the crow killed it or just found a sick/dying baby and pounced on an opportunity, but I am really upset. That crow is a vicious killer and that's not okay.
I am now convinced crows are evil 🙁 And that's okay.
Run SMART Goals
Fill out this form to get the SMART Running Goals worksheet to your inbox!