Ben and I used to eat Thai food once a week in Irvine. But we don't have a "go-to" Thai restaurant. We decided to hit up a local place we've been to a couple of times and like, just not love.
Well, we were very pleasantly surprised to see one of our fave CA wines on the menu! We visited Domain Chandon winery in Napa on one of our crazy road trips. I LOVE sparkling wines and this place is ALL sparkling!!!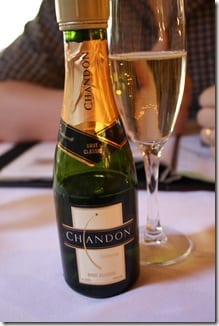 I LOVE the parasols hanging on the roof. They are so bright and pretty!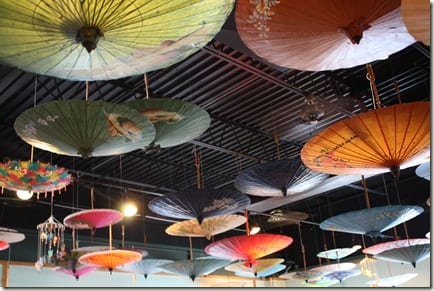 My date is bright and pretty too!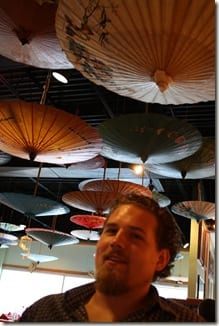 I started with a salad because I hadn't had any veggies today.
For my entree I ordered the Drunken Noodles. I wanted both noodles and rice and couldn't decide…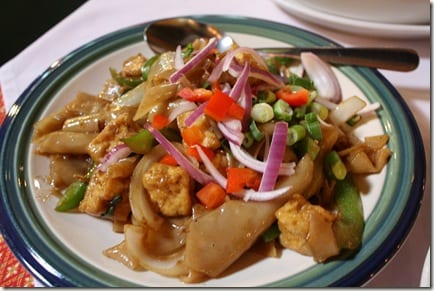 So I got both!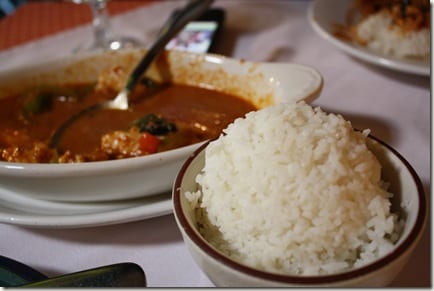 Earlier today I introduced Ben to Great Harvest. He has been complaining about our bread and I told him we should go to GH so he could pick a winner.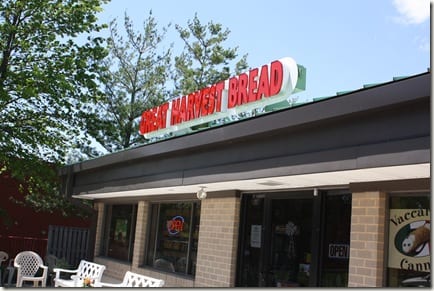 I got two BIG samples because I was "curious" about how bread tastes. Apparently I forgot since I had only eaten four pieces so far today…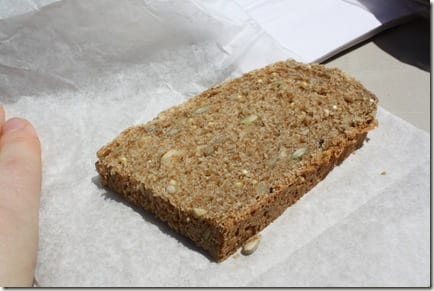 Next door to GH there is a pizza place and Ben wanted pizza for lunch. I took a non-pepperoni bite and crust.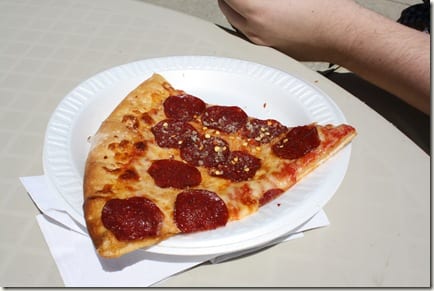 He was happy to share 🙂
On the way home from dinner I spotted a groundhog and Ben stopped the car to take a picture of it. He loves groundhogs because his favorite movie is Ground Hog's Day (even though I make fun of this all the time).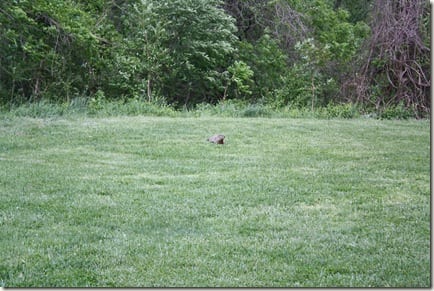 Now I am going to enjoy some ice cream because we didn't want to go all the way to the frozen yogurt place. That's on the agenda for tomorrow 😉
Run SMART Goals
Fill out this form to get the SMART Running Goals worksheet to your inbox!