I had a fake chick'n breast for dinner tonight. These were on sale and I am trying to test out new veggie proteins. The entire package is under 300 calories – chick'n, rice and sauce.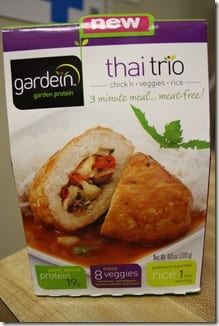 This is how it really looked (served with salad). You really shouldn't expect food to look like the package unless you enjoy being disappointed. I thought about making brown rice instead of the white it came with, but I have been super busy and was too hungry by dinner time.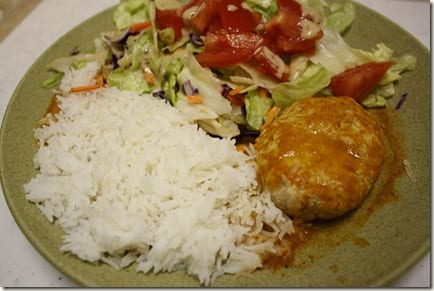 Earlier in the day I had trail mix for a snack. I used to eat this all the time when my mom and I were obsessed with Kashi to lose weight. That stuff is filling.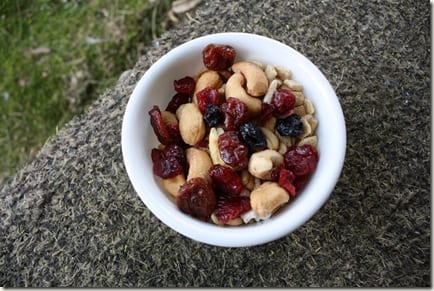 Good-bye Godzilla… Ben and I gave away our fish to a little boy outside our apartment. The fish was super mean and would constantly rape bully the other fish.
I just hope his mom is cool with it…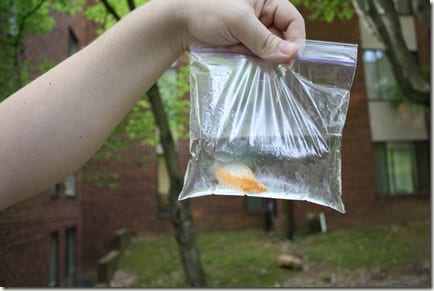 BLTs – In an effort to copy everything Janetha does today I have also jumped on the BLT wagon. I have always said my biggest diet downfall is my random snacking. In order to mitigate this I will be listing all the un-documented eats at the end of the night.
BLTs = Bite, Licks, Tastes
– extra serving of trail mix
– apple
– bites chocolate pudding
– Amazing Grass (chugged)
– Iced coffee
– couple pretzels with hummus
– 3 apricots (fresh, not dried)
Run SMART Goals
Fill out this form to get the SMART Running Goals worksheet to your inbox!