Ben and I wanted to try one more place before deciding on where to get our anniversary cake. Today we tried two flavors of cupcakes from Oh What a Cake! in Columbia.
Coconut cake with pineapple mousse – It was good, but I don't really like coconut. Ben loved this one though. He liked that the cake was mild and similar to pound cake. He also loves all things coconut.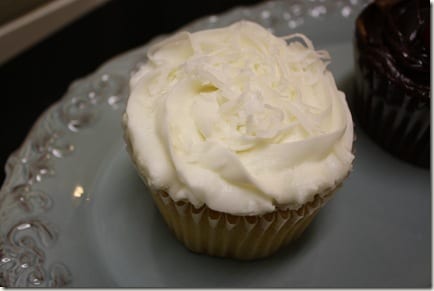 Chocolate cake with cherry filling – We agreed that fruit filling with chocolate cake doesn't work. The icing was good, but I want a darker chocolate in my desserts.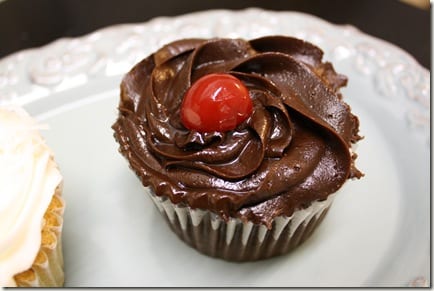 Dinner – After a day of tons of random snacking on too many carbs and junk (see below) I went with a salad for dinner. I need to remember that sugar only causes more sugar cravings in my life.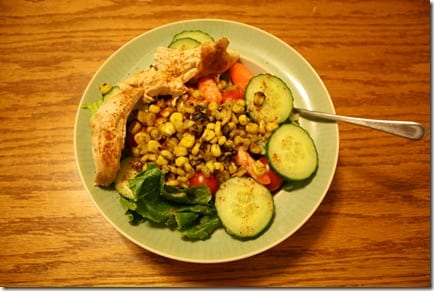 Monsoon! This afternoon it started pouring out of no where. It was crazy!!!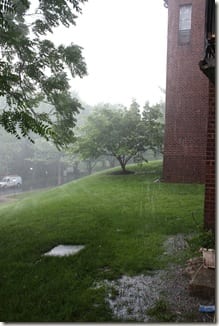 BLTs…
– cottage cheese w/ jelly and crackers
– SB protein bar
– apple
– cereals with milk
– granola cookie
– 1/2 piece of bread with AB
It was one of those days…
Run SMART Goals
Fill out this form to get the SMART Running Goals worksheet to your inbox!