I am typing this post on a train. Isn't that weird? I have blogged in all different kinds of places, but never a train. Yes, I've blogged on a plane, I've also blogged while in pain (post marathon). I have blogged in a house…. Okay, I'll spare you the rest 🙂
Before I left I had some Amazing Grass in a "to-go" bottle.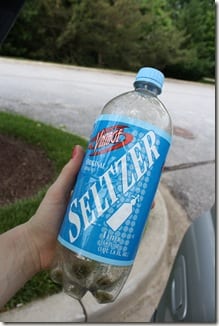 Train trips are very different from flying. I just got my ticket and hung out outside. No security, no Sbarro, no AC filled terminals to peruse….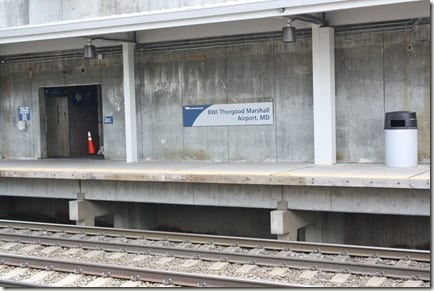 I brought my lunch, but it was way too messy to unwrap and show you. The egg scramble wrap I made was leaking before I even took it out of the bag. I decided to wait and eat it on the train since I didn't want to get my hands nasty just yet.
I did break into my yogurt and granola though.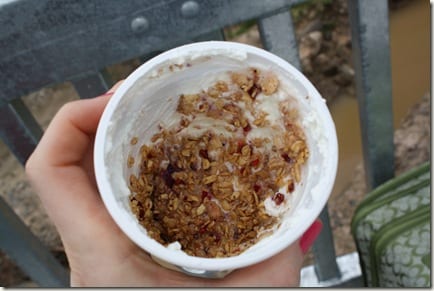 Well, Monica "perfect timing" Olivas was mid-wrap when the ticket taker came through and I caused quite a scene trying to clean myself off enough to reach in my book and give it to him.
Then, I had to sign it. Let's just say he is now the proud owner of a ketchup & salsa covered pen. Sorry ticket man 🙁 He was not amused.
It's weird because this train adventure seems very similar to being on a plane….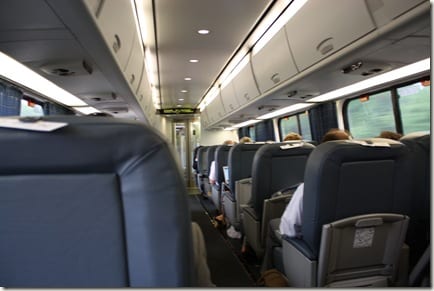 until you look outside. Damn we're flying really low to the ground!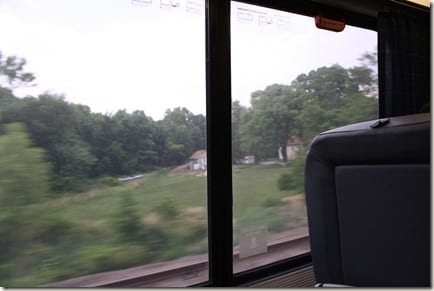 I don't think I've explained my reason for going to Philly! New Harvest is a new Omega 3 supplement company. But these aren't your average Omega 3s – these ones are  vegetarian!
The company has invited myself and seven other bloggers to come learn about the company, the supplements, fatty acids and a ton of other interesting and healthful information 🙂
I will be blogging through the weekend, so please stop in and leave questions in the comments if you have one. If you get me the questions while I am with the NH reps I can get you answers faster.
See you in Philadelphia!!!
Run SMART Goals
Fill out this form to get the SMART Running Goals worksheet to your inbox!