I had to cut my run very short today because there was what appeared to be a very drunk guy on the path. As I was coming up from behind him I could see him weaving around and flailing his arms as he spoke to himself. He was obviously upset and I didn't want to encounter him like this.
Before that, I saw him at the start of my run sitting with another man. He was holding the other (more drunk) guy up. Then, on the way back I saw drunk guy #2 laying by the path and drunk guy #1 walking away by himself.
There was no one else around so I made a judgment call that I couldn't fix the situation alone. I took a short cut home and called the police so someone could come out and help drunk guy #2 who was still laying by the path.
What would you have done?
Run – 3.6 miles. The weather was cool and misty =  sooo refreshing after my hot Florida runs these last two days!
Since I've been out of town for 5 days, my fridge is bare. I threw together the last of the cottage cheese, a vita top and PB for breakfast.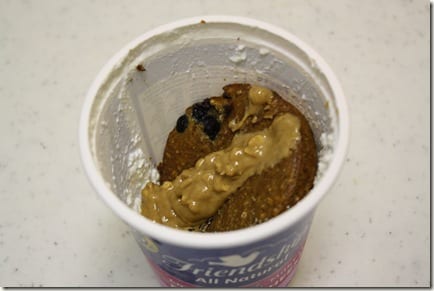 It tastes better than it looks 🙂
Can I just say whipped cottage cheese is the best thing ever?!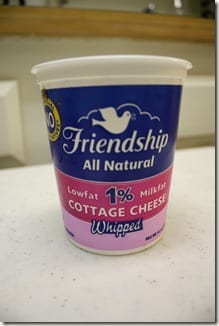 Wednesday Plans:
– grocery shopping
– write Breathe post
– make moving truck reservations
– make flight reservations
– hang out with Kristin
– catch up on emails!
Run SMART Goals
Fill out this form to get the SMART Running Goals worksheet to your inbox!