This afternoon I met my friend Kristin and her dogs for lunch. We took a walk and chatted about the crazy events of life.
My walking buddies Max and Willow: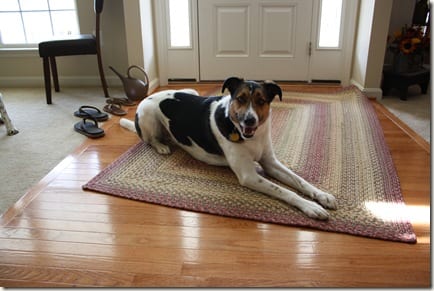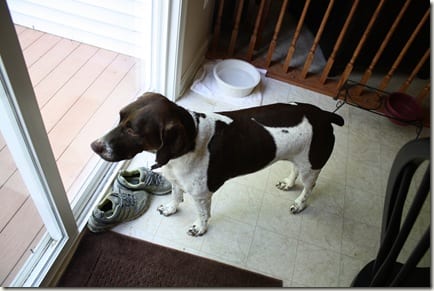 I packed my lunch to take over – a salad with veggies, chickpeas and tons of guacamole. I figure guac goes back fast and I refuse to let it go to waste. Plus a bag of blue corn tortilla chips.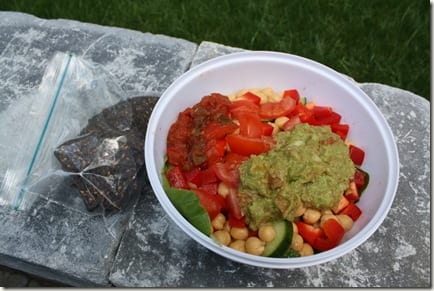 Kristin also shared her snacks with me 🙂 She always has stuff I love!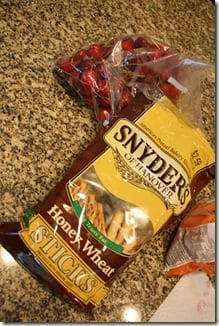 Sorry, dinner missed the camera because I left it in the car and didn't feel like getting it before picture time.
But, who cares about dinner when you have chocolate chip cookies?! I have been craving chocolate chip cookies crazy style and decided to throw a bunch of stuff in a bowl and hope it came out okay.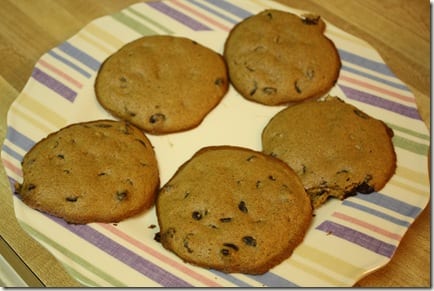 "Recipe" aka stuff I threw in a bowl:
1/2c ww flour
1/4c brown sugar
dash of each: baking powder, salt and cinnamon
Then, pour in egg beaters until it's doughy
Add chocolate chips – as many as you want (the best part of this recipe)
I didn't have any apple sauce or other oil replacer, so this was risky.
I sprayed the pan generously because I didn't use anything for oil/butter. These were a little dry, but fresh out of the oven they are great!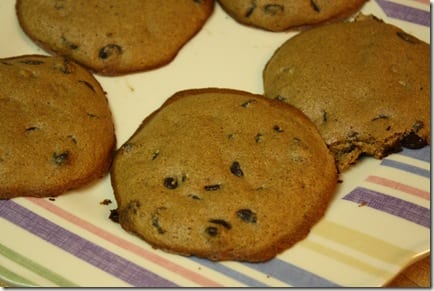 I just realized there is melted chocolate on my keyboard. I am ashamed 🙁
(But not too ashamed to share that with the internet?)
BLTs
– cereal trail mix
– watermelon
– 2 calcium chews
– toast with butter,  ravioli (for dinner)
– few more chips with guac
Run SMART Goals
Fill out this form to get the SMART Running Goals worksheet to your inbox!