One girl's dessert is another man's, "What is this weird stuff?!"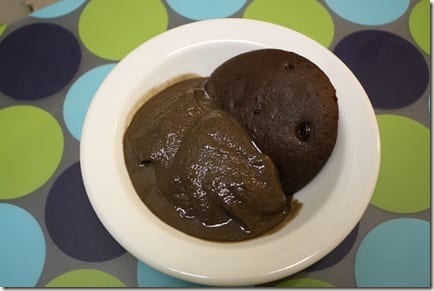 I was craving ice cream, but we don't have any so I had to make some. I made it with the recipe below and served it with a Vitatop. I made some for Ben too and his response was, "Ah, Babe. This is weird." 🙁
You can't please 'em all with these weird dessert recipes!
Cocoa "Ice Cream":
frozen banana
3 spoonfuls of cocoa powder
packet of splenda
1c soymilk
xantham gum (this is a thickener)
ice
Blend and add soymilk as needed.
Dinner was even better (if that's possible?). I bought this package of Veggie Orange Chicken from my local health foods store.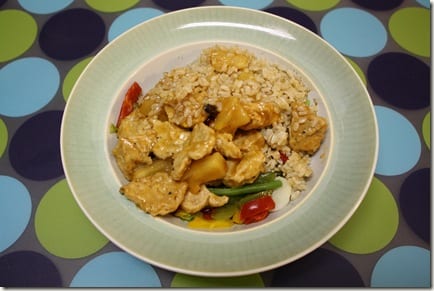 The package says Beef, but it's fake chicken, trust me.
See? Chicken. Actually, it's better than chicken :)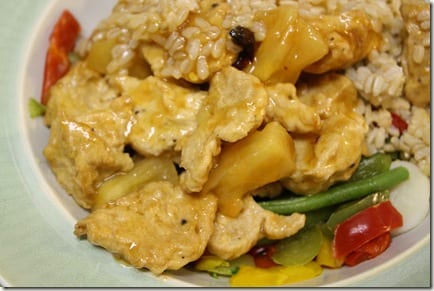 I served it on top of veggies and loved it. I would totally get this again.
This afternoon I hit up Great Harvest for a treat for Ben. But, I also got a treat for myself of course 🙂 A piece of cinnamon swirl bread with almond butter and an iced coffee from DD.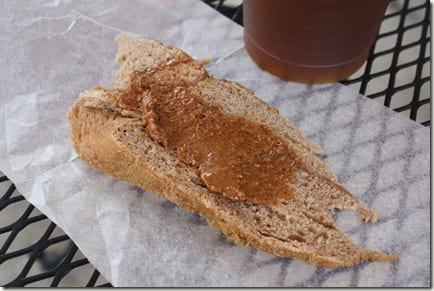 I think this is the best day of eats in a very long time. Every meal and snack was delicious and relatively healthy. I feel good and my taste-buds are happy. Yum!
Run SMART Goals
Fill out this form to get the SMART Running Goals worksheet to your inbox!