Warning: This post contains the worst news you are going to hear today. (Unless you found out your dog died, in which case I am very sorry and this joke isn't funny.)
Anyways, I went to TJ's again today looking for my beloved almond butter. It was still MIA. I asked and was told TJ's Almond Butter with flax seeds will not return until September.
I confirmed this with the manager and he told me to just end it all it was true. Boo. He said the only thing to do (besides throwing a hissy fit in the Trader Joe's aisles) is to try and contact corporate and let them know you want it back.
R.I.P. TJ's Almond Butter with Roasted Flaxseeds.
He was a good nut butter. He'll live on in our hearts and minds…

www.nataliedee.com
Today I used tempeh for lunch again. I got this flavor because I love anything garlic, but it is a little too salty.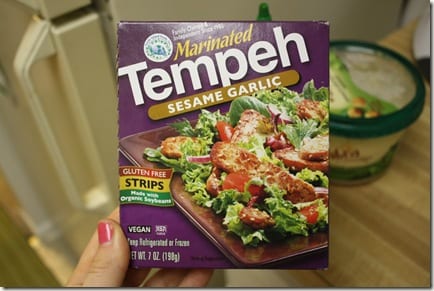 I think it's better in salads then sandwiches. I would love to make an Asian style stir-fry with this next time!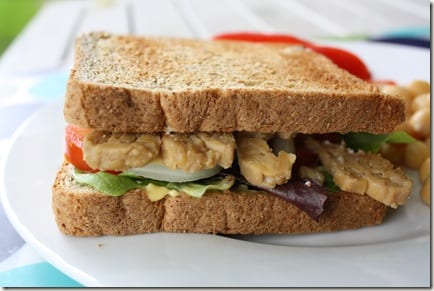 On a salad: It was better, but not best this way.  I think this flavor has to be in an Asian style dish because the flavors are overpowering.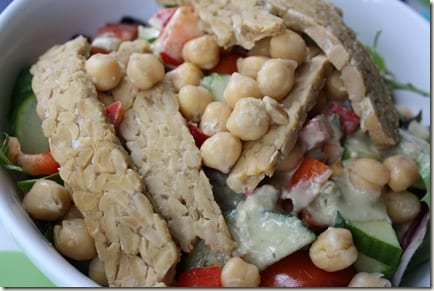 Snacks: (no pics) granola and pack of cocoa almonds.
Dinner: Roasted broccoli, sweet potato with cottage cheese and veggie burger. I added the cottage cheese for protein because these Tex Mex Praegers veggie burgers don't have much protein.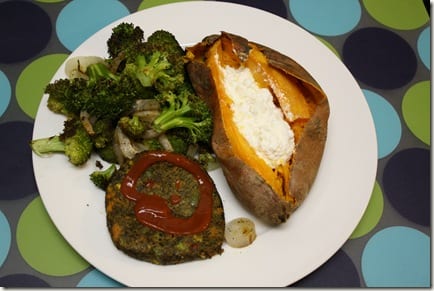 I picked up a new bar of dark chocolate at TJ's to ease the pain of my loss of Almond Butter.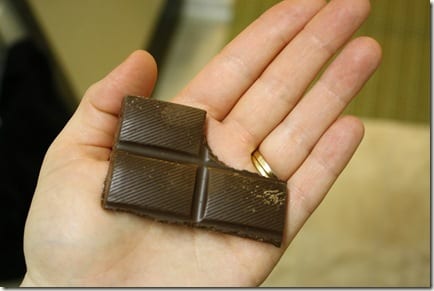 Okay, I need to get back to packing.
But, what I'm really going to do is watch TV 🙂 Don't tell anyone.
Run SMART Goals
Fill out this form to get the SMART Running Goals worksheet to your inbox!