I have heard for ages that it takes 21 Days to make (or break) a habit. Well, I've been trying to break a few bad habits for a while now with no success. I really believe that my three worst habits are what is standing in the way between me and my goal weight.
I have made great progress and am pretty much an Intuitive Eater for "normal" meals and snacks. Pause – This is actually a really great thing and I am very proud of this! I want to pause and give myself credit for this at least 🙂
But, my progress is halted by my
1.) After dinner eating
2.) Snacking Mindlessly
3.) Eating past fullness to clean my plate
Today I realized that these habits are so ingrained in my life that I need extra help to stop them. I can't just do it on sheer will for some reason.
At this point my bad habits are like smoking – they need some extra help to break them. But, they don't make "Nicorette" for my habits, so I'm on my own.
I don't think I'm exaggerating with how ingrained my habits are since I've been doing them for well over 10 years.  Actually, my nighttime snacking goes further than that because my mom would give my brother and I a snack every night growing up! Imagine just quitting  cold turkey after doing this since I was a kid! Not easy.
I think I need a replacement or diversion from my nighttime snacking. For the next 21 days I'm going to replace my nighttime eating habit with a good book. I've decided that when the clock hits 9pm I'll head to the bedroom for some reading before I go to sleep. Hopefully, this will be enough of a diversion that I'll break this habit in 21 days.
I ended up staying awake super late last night and ate some cereal and blueberries while doing internet research on a few projects. Despite that, I knocked out 4 miles before breakfast.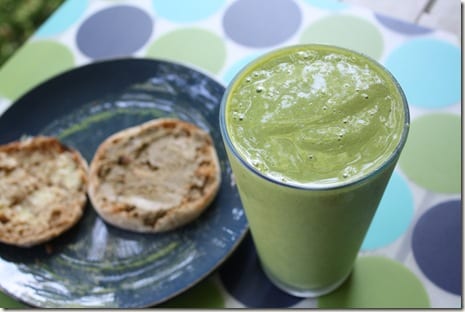 Lunch– I wanted pizza for lunch, but didn't have the ingredients to pull that off so I went with a grilled cheese sandwich.
The trick to getting a good grilled cheese (or quesadilla) is to put something heavy on top of the bread. It pushes it down and helps crisp the bread and melt the cheese. Sometimes I use a smaller heated pot, but today I went with a butter dish.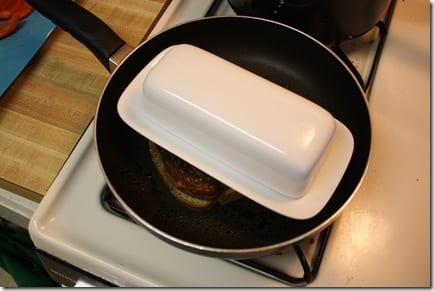 I ate hummus with bell peppers and chips while cooking. This happens every time I make anything, but is always undocumented.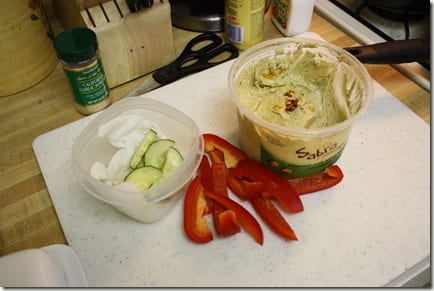 This has to be the best sandwich I've had in a very very long time! I stuffed it with tomatoes, onions and Cabot Sharp Cheddar cheese 🙂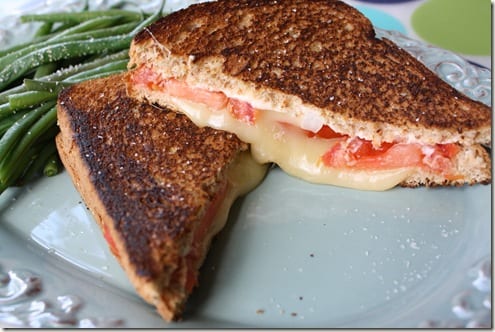 I know most people hate what the humidity does to their hair, but mine is super straight. I actually like the wave that a little bit of humidity gives it 🙂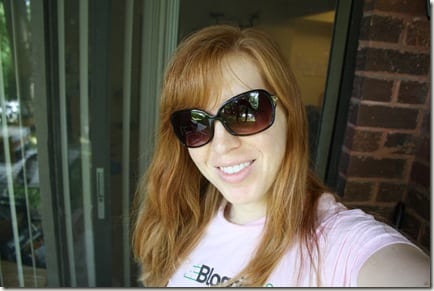 I am moving in 11 days!
I've been packing and throwing things away all week (and I'm sick of it). Now I'm living out of suitcases because I packed my clothes yesterday. We are shipping all our stuff with a moving company and flying to California so we will only have our checked baggage to live with for one month until we move into our new place!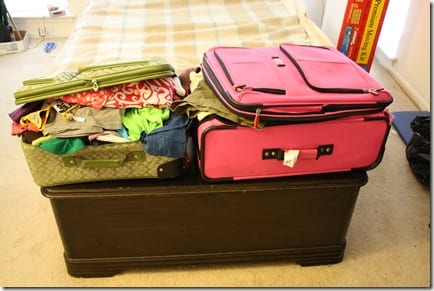 For the month of July Ben and I are going to be staying with my mom as  our place won't be ready until August.
I'm sad that we aren't driving across the country again in the most epic road trip ever, but it's actually more expensive and takes an extra week.
At least I can relive that trip via the blog:
Day One: The Roadtrip to End All
Next stop: So Salty
Now I have to get started on packing up the kitchen. I may be eating off of paper towels for the next week and  half – this is bad business for a food blogger!
Run SMART Goals
Fill out this form to get the SMART Running Goals worksheet to your inbox!