After posting about stopping my nighttime snacking habit earlier today, I came across Roni's vlog just right now. She addresses this exact issue as the first question!
If you have an issue with this check out her approach. She suggested embracing the fact that you're a night time snacker and working it into your daily calorie goals. Roni lost 70 pounds and credits this approach with getting her to goal.
You can watch her video here. (She addresses nighttime eating about four minutes into the taping.)
This afternoon I took my new New Balance Rock and Tone shoes for a spin. New Balance sent these to the Fitbloggin attendees. Score! I've always wanted a pair of these too.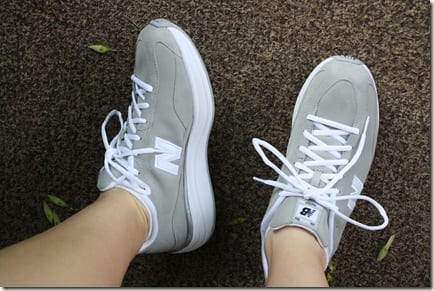 They feel a little weird at first, so I want to try them a few times before I give a review.
Dinner – Boca crumbles, mushrooms, bell peppers, TJ's spaghetti sauce over whole wheat pasta.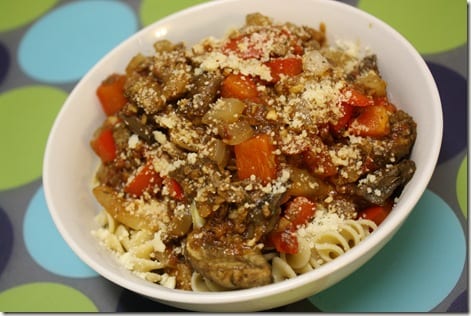 After I had a few bites I realized this was missing something. I added cottage cheese for creaminess and protein. Now it's perfect.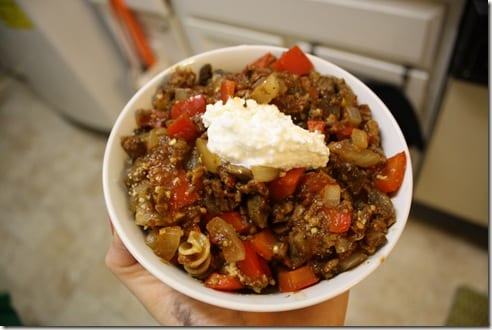 Vitatop for dessert x2 because I'm stressed and have a certain monthly visitor. The 21 Day Challenge Starts Friday.
BLTs –
– 2 calcium chews
– cherries
– handful cashews and cranberries
– 2 pretzels with nut butter
– H2H cereal with soymilk
**************************************
I actually wrote the above post last night, but never published it because I was overwhelmed with other stuff and stepped away from the computer when I dropped my entire water bottle on the floor.
I'm over it now, but thanks for being patient 🙂
Run SMART Goals
Fill out this form to get the SMART Running Goals worksheet to your inbox!