Q: Who needs dishes when you have measuring cups?
A: Me. Because the following pictures are embarrassing…
I had cereal as an afternoon snack today 🙂 It was a mix of random cereals in soymilk.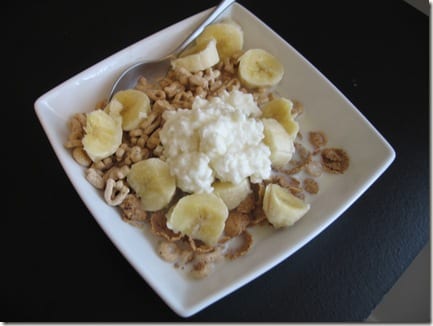 But, it actually looked like this because I packed up my favorite bowls 🙁 Figuring out how and when to pack everything so it times up perfectly is not going to happen here.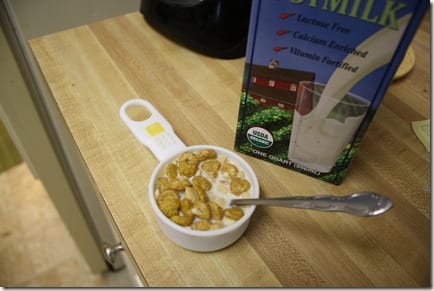 Cherries!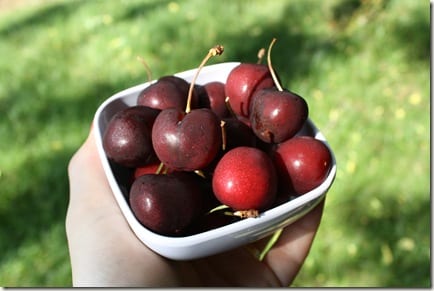 Despite the uncanny resemblance to Julia Child, I have not cooked anything of note for a few days now. Boo. 
Dinner – I cooked up another veggie burger, sweet potato fries and brussel sprouts.  This is veggie burger #2 for the day. I suck at this whole food blogging thing.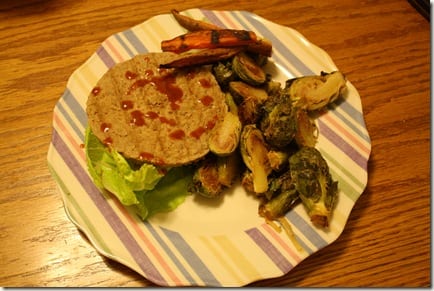 Ben and I finished off the last of our anniversary cake tonight. It was amazing to the very last crumb 🙂
While I'm still mourning the loss of LOST, I am once again obsessed with Last Comic Standing!!! Anyone else?
Run SMART Goals
Fill out this form to get the SMART Running Goals worksheet to your inbox!