I did not want to go to the gym today. I am a morning workout kinda girl all the way, but Kick Boxing is only offered in the morning twice a week. The rest of the days it is in the evening. Boo.
I have avoided evening classes for the most part because I hate working out after 10am. But I really wanted to get in an extra KB class before we leave.
Yet, I was still not motivated at all to go to the gym when 5:45pm. I was about to opt out, but decided that this was a moment that I could learn from. I was determined to motivate myself to get to the gym!
First, I had a reminder on the fridge of when my workout was scheduled. I just printed out the gym schedule a while back and highlighted the class I wanted to hit up.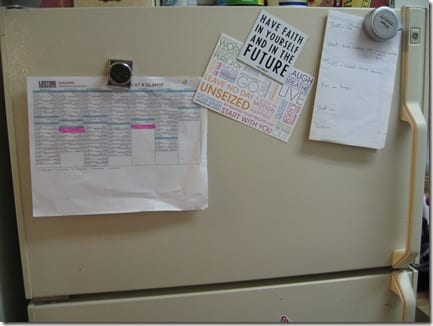 Although I was eyeing the reminder all day, I did not want to actually get my butt to class 🙁 But, getting ready is the best way to get yourself out the door. So I changed and it helped motivate me a little more! (That rhymes!)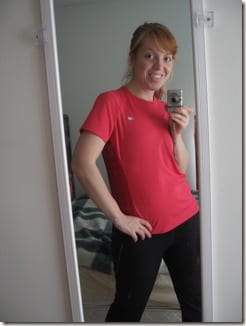 I still wasn't completely sold, so I decided on a reward! I love these vitaminwaters and had one before I left 🙂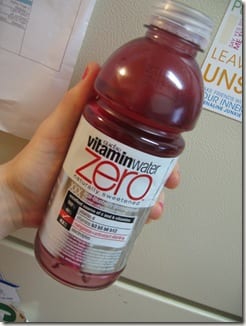 I made it to class and am really glad I did! I actually loved it. That's a little odd because I don't even like running in the evening. I just really love KB!!!
You never regret a workout, but you may regret skipping one 🙂
Earlier today I gave myself good reason to workout too! My mom requested a package from Anne's House of Nuts, so I went there today. I "sampled" some of the goodies before packing them up to send 🙂
Yogurt covered pretzels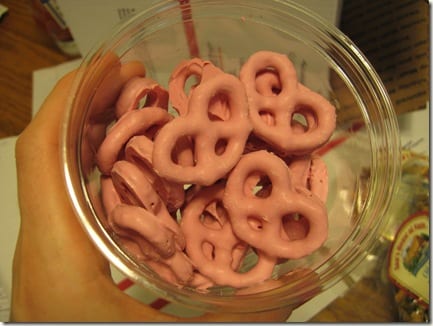 and trail mix!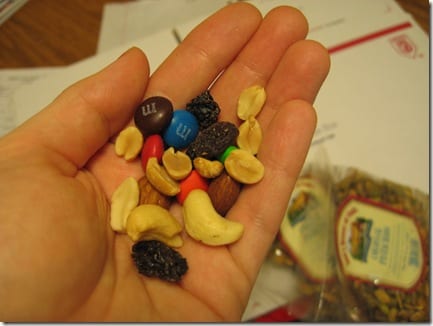 "Lunch"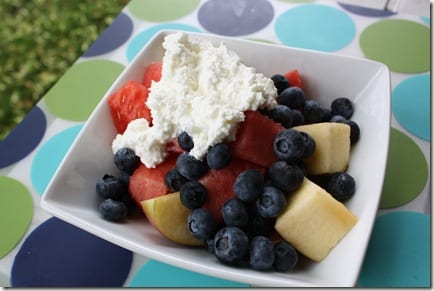 When I got home from KB Ben was starting on dinner. He made a salad in a big plastic bag since we already packed up our big bowls.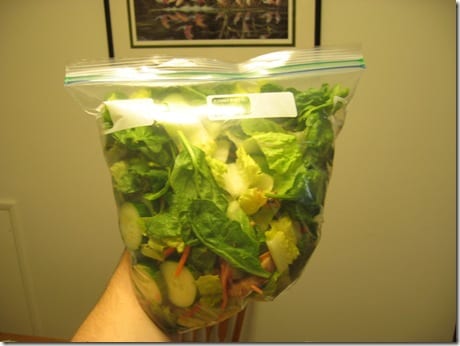 I made salmon and couscous to go along with the salad. I just cooked it on the stove with Pam, Old Bay and garlic. I mixed the salmon with some ICBNB and salt.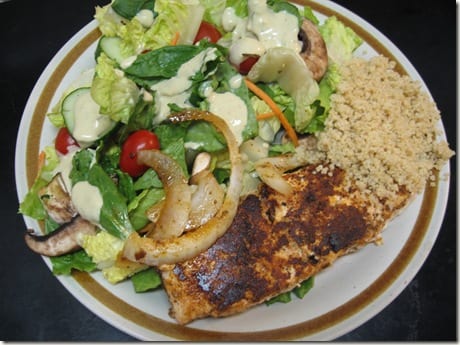 Ben's main complaint with couscous is that it doesn't stay on the fork. Ha. I love the stuff!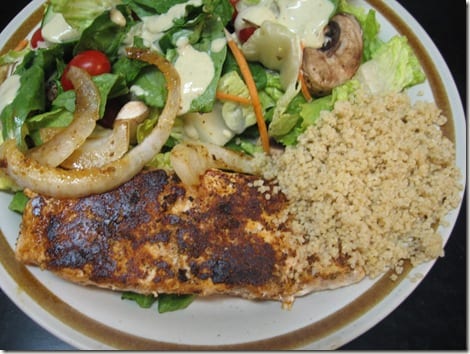 And a Vitatop for dessert. I hope my Costco in CA sells these!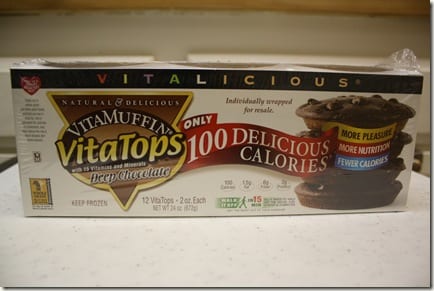 See ya in the morning…
Run SMART Goals
Fill out this form to get the SMART Running Goals worksheet to your inbox!