Thank you all for your well wishes with my move. I really appreciate it!
I had the best of intentions with my snacks today, but I caved. I brought cherries to the movies…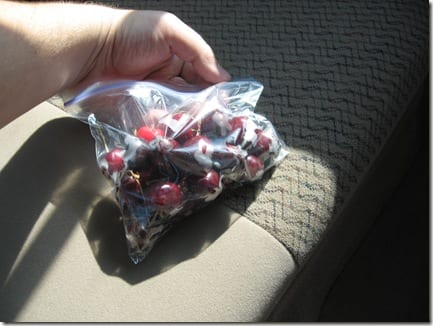 (Since I was driving I asked Ben to take a picture of the cherries. So you get eating while driving pics. )
but ended up digging into the popcorn anyways. My powers are useless against the smells of popcorn! I don't think there is anything wrong with movie popcorn once in a while, but I am not sticking to plan very well.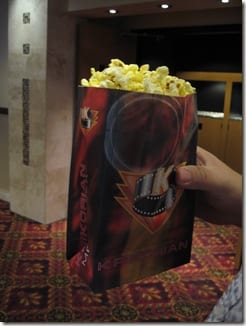 We saw "Get Him To The Greek". I liked it. Ben liked it too, but had higher expectations than what was delivered. (That is our review.)
The night cap of frozen yogurt didn't help my cause either. But, I'm not feeling overly full tonight at all, so I don't think I over did it.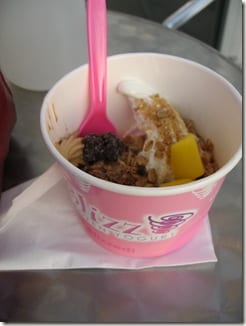 I avoided a nap today so I could get on CA time, but the transition is rougher than I thought. I am d r a g g i n g…
See you guys in the morning 🙂
Run SMART Goals
Fill out this form to get the SMART Running Goals worksheet to your inbox!