Today I had another interview and this time it was pretty close to where Ben works so we decided to meet up for lunch.
We hit up a local Thai place we meant to try before we left CA, but never got the chance at the time. I love that they have decently priced lunch specials that come with soup, salad and rice.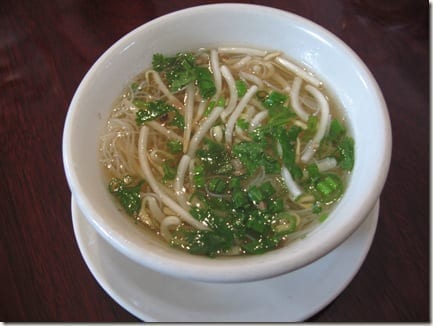 I always ask for brown rice, but not many places have it. Boo. I have considered going without rice if it's white, but I can't bring myself to do that.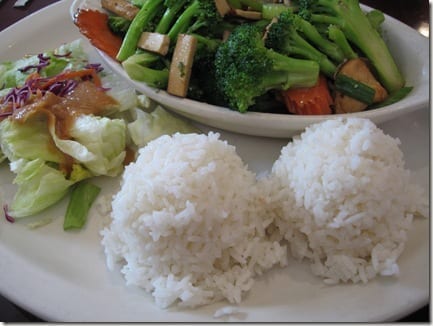 I ordered "Pad Broccoli with Bean Cake" and LOVED it. I told Ben this might be my new favorite Thai restaurant and dish! The sauce was super flavorful and I dumped some of the rice directly in the small dish to soak it up.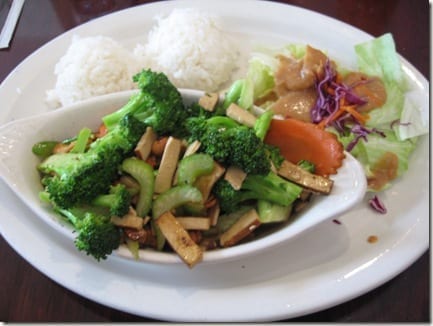 Yummy bean cake 🙂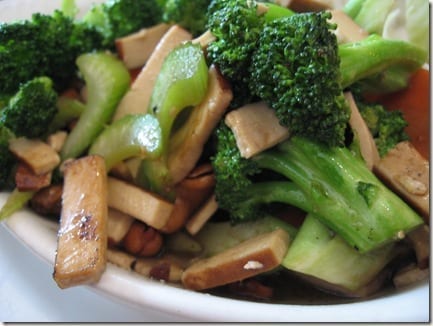 Yummy Beef Cake <3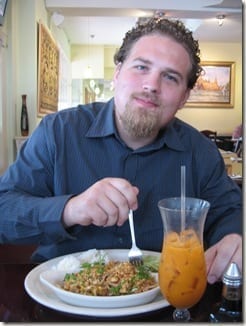 Normally I am the one begging for frozen yogurt, but since the Thai place was right next door to a self serve joint Ben suggested we have dessert. Um, if you know me at all you know I will never turn down frozen yogurt. Fact.
We shared one though, which is rare. I usually refuse to share dessert because I am a dessert hoarder. Unfortunately, I end up hoarding the consequences in my ass. Darn.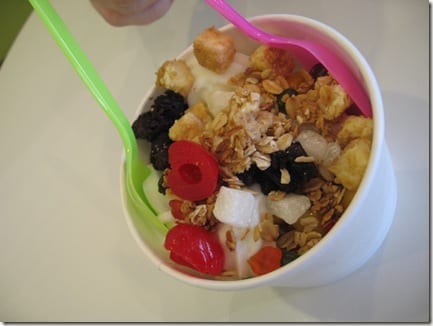 I took a picture of the nutritional information they had posted up. I know fro-yo is all the rage and these stats are pretty much the same any where you go. Hope it helps 🙂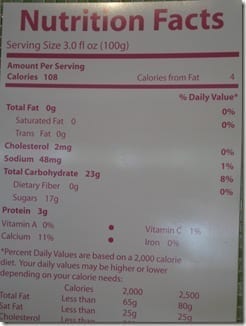 Before my interview and lunch date I ran  5 miles before getting ready. I wasn't fast, but at least I'm consistent?
5 Miles –
Mile 1: 9:00
Mile 2: 9:00
Mile 3: 9:02
Mile 4: 8:56
Mile 5: 9:00
And I used my favorite healthy bagels to make a scrumptious breakfast. These are my fave healthy bagels, but my fave all around bagels would be Panera French Toast of Choc Chip 😉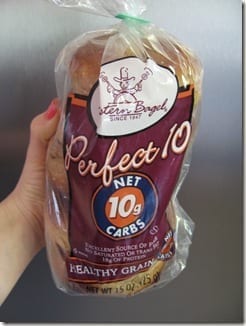 Slathered with LC cheese and jam.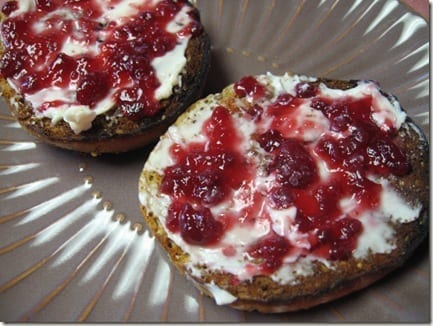 I made a quick stop at Ikea on the way home. I didn't get anything, but am shopping around for ALL the furniture for our condo.
Now I'm chomping on cherries and writing this blog post for you nice people. I have some business to attend to before I can kick off my shoes and relax.
Happy Tuesday!!!
Run SMART Goals
Fill out this form to get the SMART Running Goals worksheet to your inbox!