In my family the birthday boy or girl gets to pick where they want to have dinner. Since it was my brother Michael's birthday today he chose Berth 55 in Long Beach for lunch.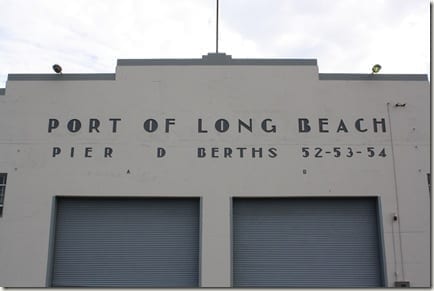 Berth 55 is a counter service seafood deli right on the water in the Port of Long Beach.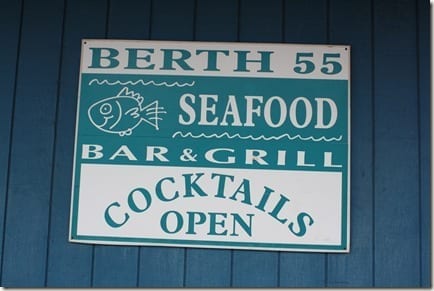 My brother has raved about this place for three years now, but I've never tried it until today.
The menus are posted up around the restaurant. The prices are great considering the quality and taste of the food!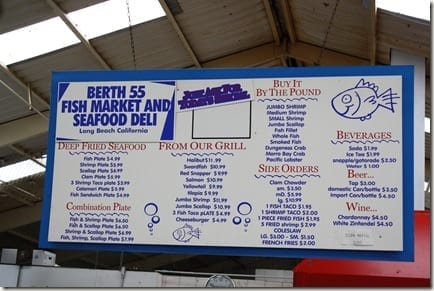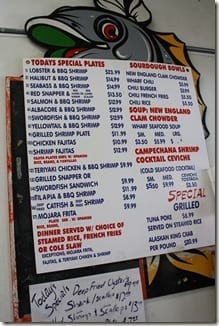 You order at the counter and wait for your number to be called.
We took a look around while waiting. The view isn't exactly breathtaking  since it's the Port of Long Beach and all industrial, but being by the water is still nice 🙂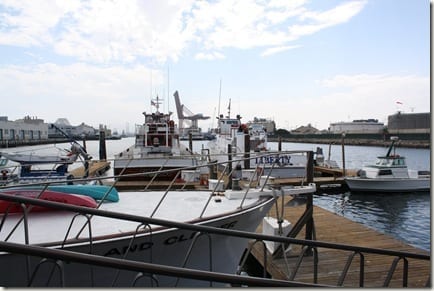 All the seating is outside. It's actually really chilly for July in Southern California so the breeze off the Pacific Ocean made it a little too cold for my taste (but I'm always cold).
The family!
My mom and I ordered the Clam Chowder to share. I think this is the BEST clam chowder I've ever had – and I've tried several, including many in San Fran. 
We got the large and it was HUGE.  I really loved it and kept going back for more.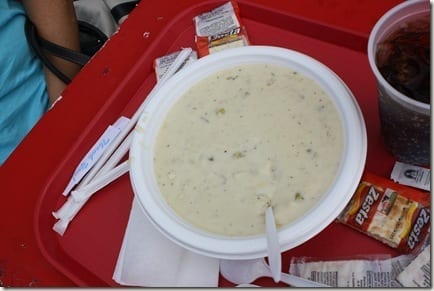 Michael highly recommended the fish & chips, so I went with his suggestion. The plan was to share with Ben and take some of his grilled swordfish. It turns out the fish & chips was a ton better  than his dish! It was hard to give even a bit of this up.
The breading was seasoned very well and it wasn't greasy even though it's fried. I pass on his recommendation.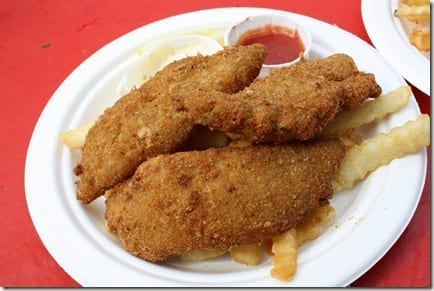 Ben and I also shared an order of BBQ shrimp. My family got another order of this too and loved it. I don't really like shrimp in general (texture thing) so I'm a bad judge.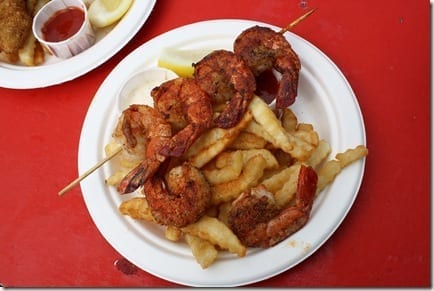 Overall, everyone loved their food. The service was quick and the prices are good. We will definitely be coming back!
Here is Ben, Matt and myself after eating. We were very happy with the entire dining experience. Great food, great company, great location!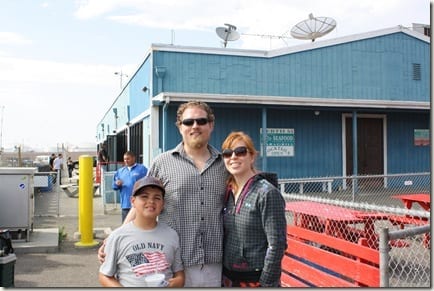 After eating we went back to my mom's for cake and ice cream. I told Michael I would make him any kind of cake he wanted. He chose Funfetti.
I wanted a challenge like the time I made Ben lemon cake from scratch, but he wanted Funfetti. But, it's his special day, so Funfetti it is!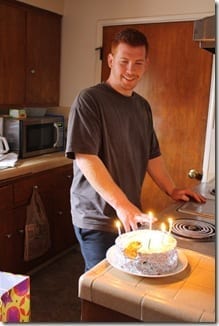 Oh wait more specifically, he wanted Funfetti cake and Pistacio ice cream.
Ask and you shall receive.
This is my piece, I ended up serving myself both Cherry Garcia fro-yo and Pistacio. So.Good.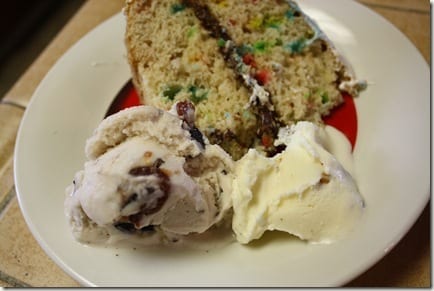 The center of the cake is Nutella. Because it makes everything better.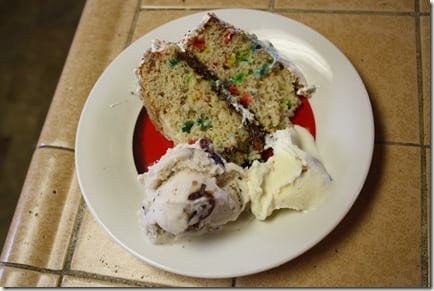 Now there's talk of ordering Pizza for dinner. Ridic. I really need to Cut the Crap tomorrow!!
Run SMART Goals
Fill out this form to get the SMART Running Goals worksheet to your inbox!