Earlier today I was on a mission for pancakes. When I get a craving I cannot move on with my life until I satisfy it!
By the time I got home and showered it was 1pm so I had to find 1.) a place that was still serving breakfast and 2.) a fellow mid-day pancake date.
I ended up at a hole in the wall place that's open until 2:30pm – score!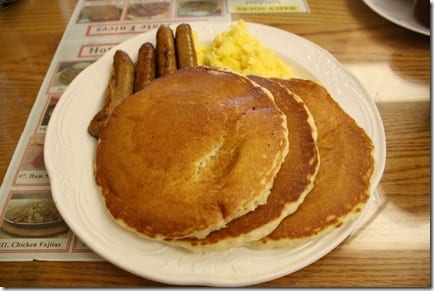 As expected I got the pancake combo because I wanted eggs too. I thought I asked for no sausage, but they forgot. I brought it home for Ben.
And my date… Matt, my little brother 🙂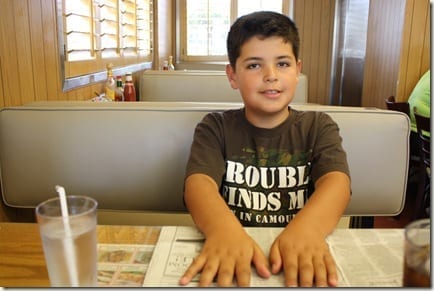 But, my date lost interest in small talk when he found a newspaper left in our booth. I know I'm partial, but this kid is a smart cookie!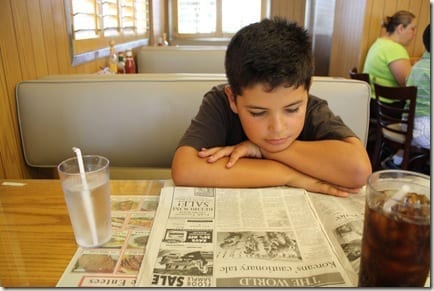 Happily waiting for pancakes!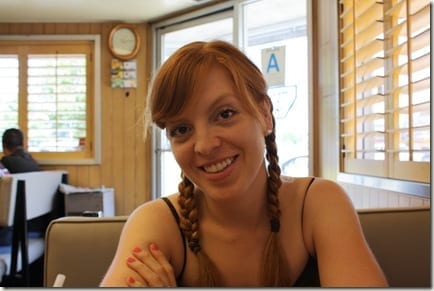 The rest of the day included errands and getting some very very bad news. A very close friend lost their sister today 🙁 Please pray for the family.
Dinner -  Ben had to work today so we haven't hung out much this week. A dinner out was in order and we hit up a local Mexican place.
I got fish tacos. I didn't expect them to be fried and was disappointed until I tasted them – much better than I expected!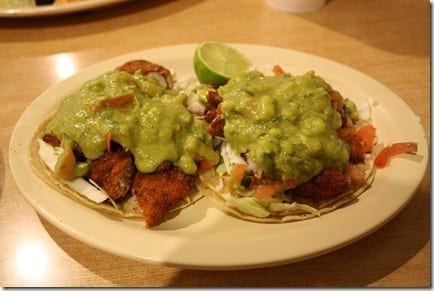 I ate one and shared the other with Ben for some of his beans and rice.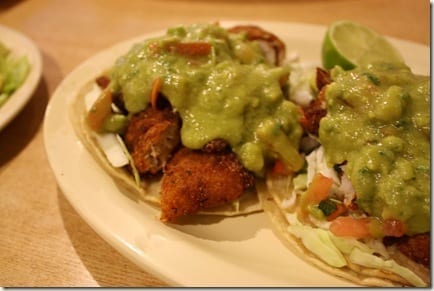 I haven't had one bite of veggies today so I ordered a green salad on the side.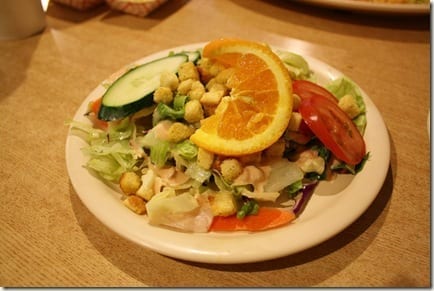 Not that Crap Free Week was completely crap free, but it's over now 🙂 I have a treat lined up for just this occasion…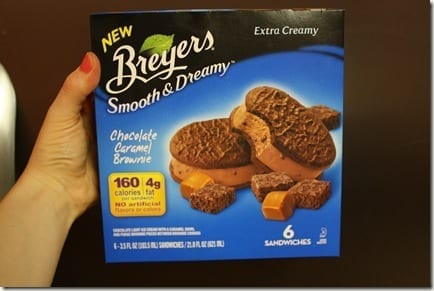 Run SMART Goals
Fill out this form to get the SMART Running Goals worksheet to your inbox!