I don't know if it's because I'm back home or what, but I have been craving nothing but good Mexican food this week. Luckily, I came to the right place as home is full of amazing hole-in-the-wall restaurants and bakeries offering the best Mexican food!
Today I woke up early and walked to a local panaderia (bakery) for Pan Dulce!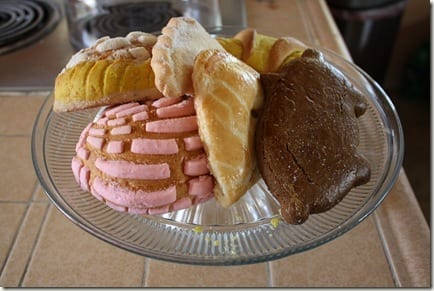 They have so many options it's always hard to choose, and they're all delicious -  so I just randomly picked some goodies.
There is always a pig cookie made out of gingerbread. This is one time I'll eat pork 😉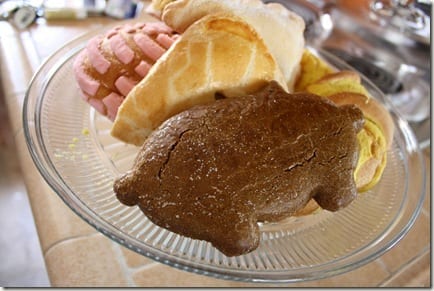 I ate this horn – and started munching before the picture, sorry.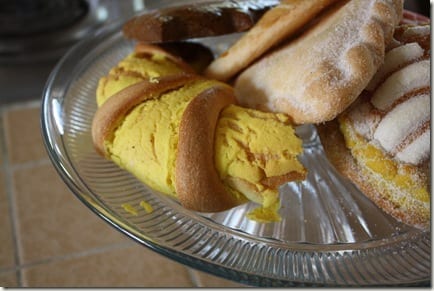 The thing with pan dulce is, it gets stale fast if you don't keep it in a tightly sealed container. This sweets display isn't exactly super airtight, but I love having it on the counter (even if it's super tempting to walk by all day).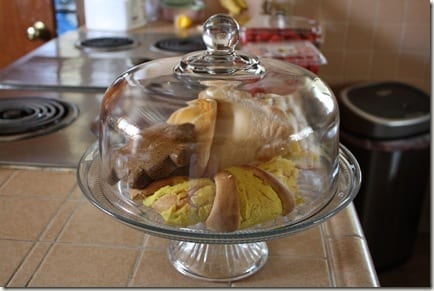 I had some eggs and a piece of leftover pancake to go with my pan dulce.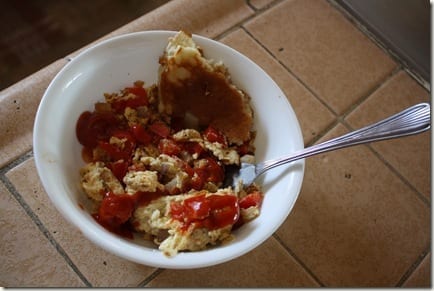 Ben and I spent the day car shopping. We have to get a car to take us on road trips since my car has 120K miles on it and wouldn't want to chance it. We're thinking something cheap and used, but dependable and good on gas – just like my Echo 🙂
While we were out we spotted Herbie, the Love Bug. It's super cute, but not in the running.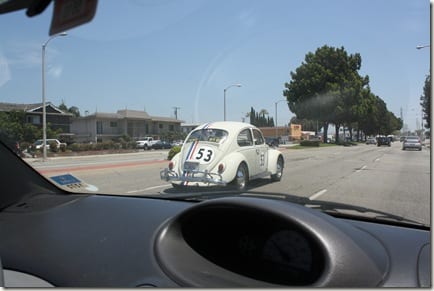 Around 2pm we were both super HUNGRY and bailed out of the Nissan dealer quick style. We basically stopped in the first strip mall we spotted and ended up at an Indian Buffet place. I got a little bit of everything vegetarian. I love that there are so many veggie options at Indian places!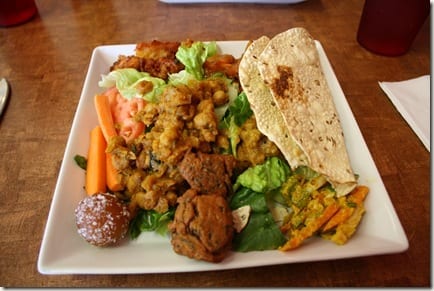 The rest of the day included fruit salad, potato salad and a BBQ with the family. Fun and food was had by all 🙂
Now I'm off to relax with Ben for a little bit before I have to hit the sack.
See ya tomorrow!
Question: What food do you have to have when you go home (or an old stomping ground)?
Run SMART Goals
Fill out this form to get the SMART Running Goals worksheet to your inbox!