I created the word "Funger" to describe eating for Fun instead of Hunger = "Fun-ger"
Today was a major Funger day. For some reason I am a chocolate fiend. This afternoon I scrounged around my bag and found an old granola bar with chocolate in it.
But, that didn't cut it so after dinner I picked this up – Pretzel M&Ms. I wasn't all about them the first time I tried them, but wanted to give them another shot. They're no Peanut M&Ms, but better than nothing.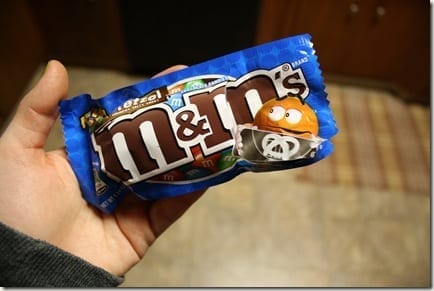 Dinner was bean and cheese burritos made with the beans my mom cooked yesterday. They are so much better than canned! These are actually Ben's burritos, hence the fabulous dishware.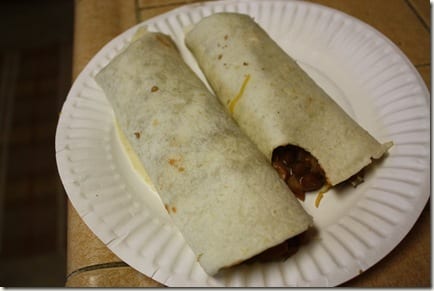 Plus some of these new chips I picked up from TJ's. I love them, but you definitely get a "seedy" taste from them.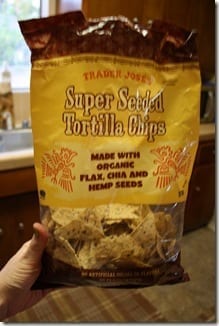 I packed AB&J for an afternoon snack. Since I didn't have AB (almond butter) with breakfast or lunch I didn't want to wait another minute for some nut butter!
I took the picture outside my office:)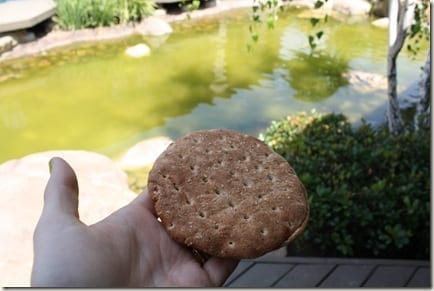 Now I am trying to muster up all my self control in order to stop myself from pouring  these cookie crumbs into a bowl, adding milk and eating like it's a fabulous butter filled cereal.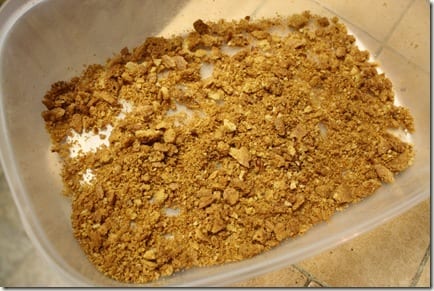 God help me.
Run SMART Goals
Fill out this form to get the SMART Running Goals worksheet to your inbox!