I need some Green ($$) so I am trying to make it a quick lunch break and get back to work. I'm currently blogging and eating in the lunch room.
I also need some Green in the form of food. My lunch is Red, Yellow, Orange and Brown. But there's no green to be found 🙁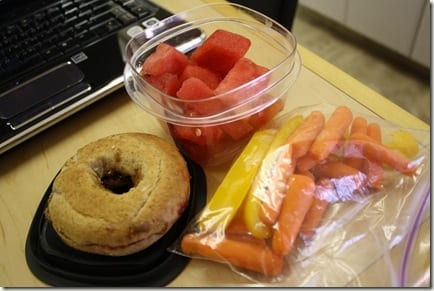 This morning I did an amazing tempo run! Here are my splits:
Mile 1: 8:29
Mile 2: 8:19
Mile 3: 8:22
Mile 4: 8:21
Mile 5: 8:06
Mile 6: 8:48 (Cool down)
Average Pace: 8:25
The tempo run was supposed to be 6 miles at 8:40, but I am not good with feeling my pace and just went out too fast. Well, I'm glad I did because I felt great!!!
Post run it was time to celebrate Waffle Wednesday!!!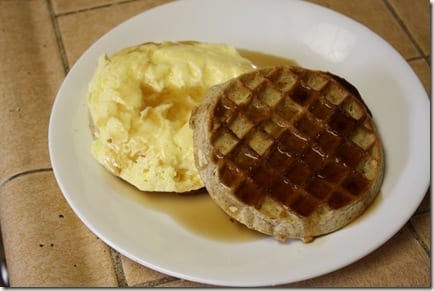 Plus egg beaters for post-run protein.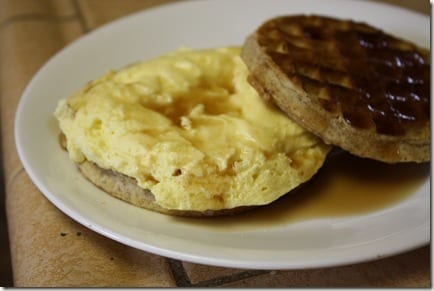 Question: What's your favorite color?
Me: I am really partial to Green (it is one of the main colors of the blog!)  and always knew I wanted it to be one of my wedding colors…
But, I think I may be a Pink girl now. Sometimes anyways 🙂
Run SMART Goals
Fill out this form to get the SMART Running Goals worksheet to your inbox!