Hello friends 🙂 Sorry I've been MIA.
I'd like to report on all that I've been doing, but have decided not to own up to it as it's mostly no good 🙁 Busted!
But, it's no good in a fun way. Unbusted!
Anyways, yesterday I had a meeting for work at a house in Carlsbad. If you had any question in your mind as to why I moved back to So. Cal, look at this picture and it will all make sense. (That would be the Pacific Ocean in the background.)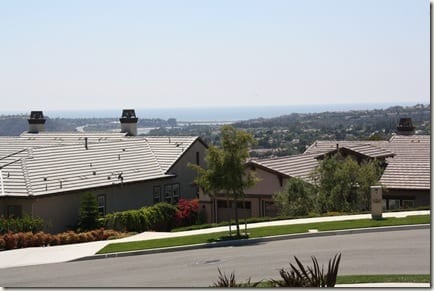 This is how it looks year 'round here. Trust me.
Oh, and it was a breezy 74 degrees. (Which is actually cool for me, but I'll take it.)
I ate good food at the meeting…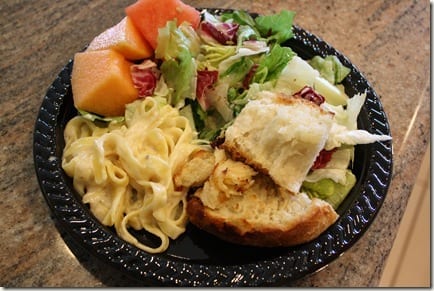 And ate good food the rest of the day…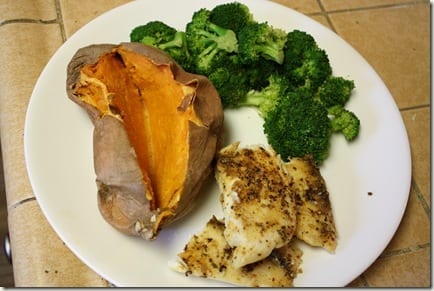 plus a bunch of unpictured snacks, like TJ's Soy Nuggets that totally rock.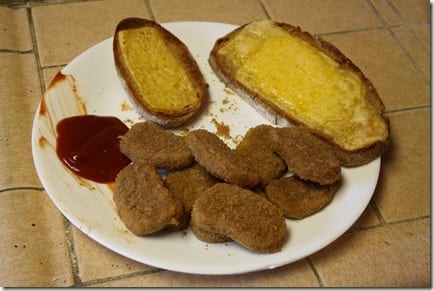 Today I was super tired as I stayed up late last night hanging out with my brother, Heather and Ben. There may or may not have been a pizza involved. Those kids apparently don't need sleep (or to watch what they eat after 11pm at night!).
Regardless of the lack of sleep I woke up and did 5 miles this morning before work. I threw together a random yogurt bowl cup as I made lunch.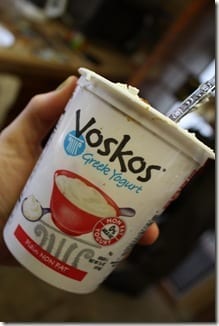 Lunch was some Tofurkey in a wrap, POP chips, cherries and carrots w/ cucs. This took me 3 minutes to make and I was happy and satisfied after.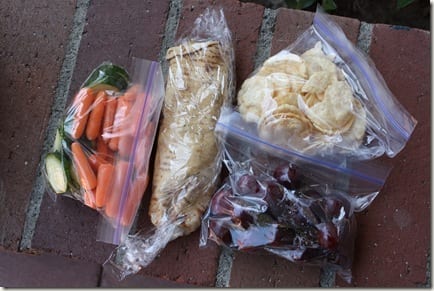 My new snack and energy bar of choice is a PB&J. Same calories as an energy bar, more food volume, cheaper and less processed (most of the time). This is a winner!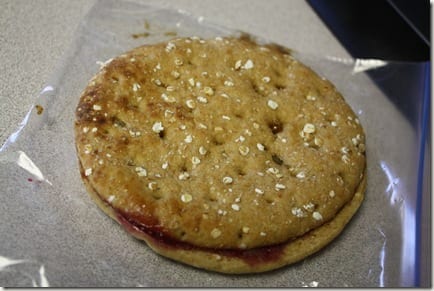 Today after work Ben and I got the keys to our new home. Unfortunately it is messier than we thought it was going to be and we'll need to put some work into it before we get completely settled.
But that isn't stopping us from being super happy and grateful that we're finally moving in! Yes!
There will be pics and details to come, I promise! But, for now I am exhausted and overwhelmed by moving, the new job I'm still learning about every day and upcoming travels.
I haven't had a second to think about the Healthy Living Summit, so I won't be buying a new dress for Friday night as I hoped. At this point I'll be lucky to unpack the box with any random old dress in time to leave!
In other words, don't expect me to "have it together" at HLS. I'm just glad I bought a ticket and can leave Ben to unpack our stuff this weekend while I have fun!
Run SMART Goals
Fill out this form to get the SMART Running Goals worksheet to your inbox!