One of the good things about moving is you get to start from scratch with everything. I get to fill up my little house with things I really want to be there.
I also get to fill up my refrigerator from scratch. This makes me happier than it should 🙂
I love that I get to pick out exactly what I want and what I don't want in my house. This is important because in the past I've tried to shirk responsibility for the food in my mom's house or at Ben's. Blaming someone else is easier than saying, "I bought this knowing I would eat it."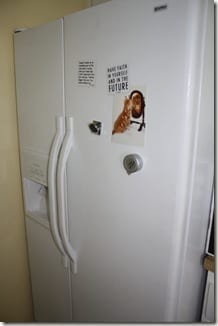 Now the food in my house is hand picked by me so I have no one to blame (or credit) but myself if there happens to be chocolate chips cookies or pan dulce.
This doesn't mean I won't have chocolate chip cookies (or the like) at home – I'm still all about Intuitive Eating. But, it does mean I will be more responsible and aware with my choices.
Before – completely empty!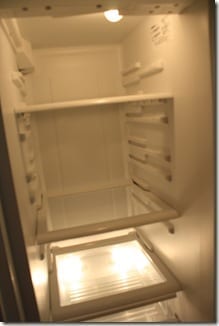 After- the beginnings of a yummy fridge: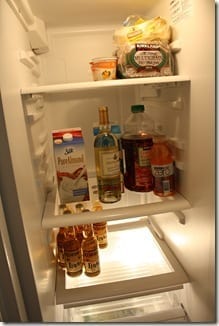 Lunch: The electricity wasn't turned on until afternoon today and I didn't have any food at home so I had to go out for lunch. I stopped at TJ's for a Grab & Go meal.
I chose the Grilled Eggplant Wrap with Spicy Tahini Sauce. I had been eyeing it for a while, but haven't had an excuse to get it.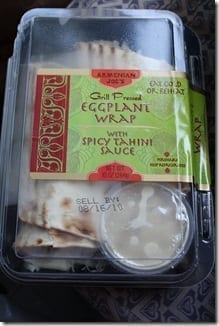 I loved it! I love eggplant, so this was an easy sell, but I would definitely get it again. The eggplant bites were perfect as is, but the wrap/cabbage filling bites needed to be dipped in the Tahini sauce. The sauce was good, but not spicy at all.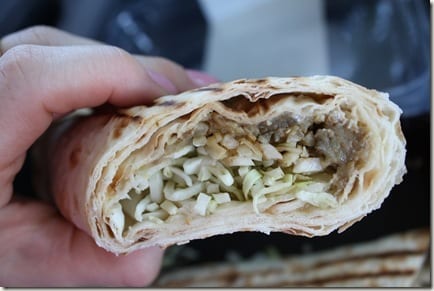 I also picked up this Balance Bar – Cookie Dough. I hadn't tried it before and know it's chocked full of processed ingredients, but I was curious. It was good, but I wouldn't get it again due to ingredients and size.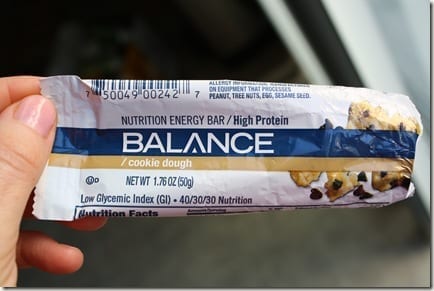 TJ's Dark Chocolate Wedges!
These are a must have for any purse. Go get them. Now. Trust me, having a piece of dark chocolate after each meal will significantly improve your happiness and outlook on life. It's science.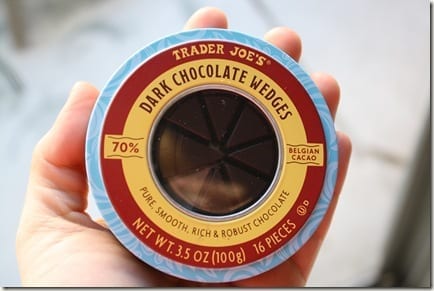 I am obsessed with green beans eaten as fries. I eat the entire TJ's bag of them and then am sad it's all gone 🙁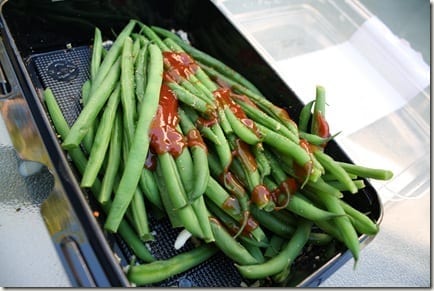 The ultimate Almond Snack! Ben is obsessed with Almond flavored things and marzipan. When I saw this Barbara's Shredded Oats in Vanilla Almond I knew I had to get it for him!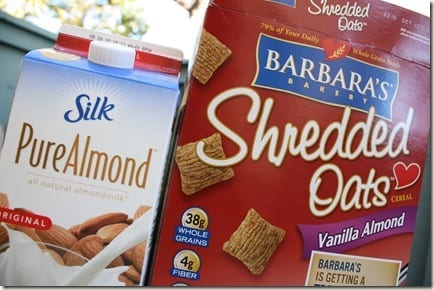 Put Vanilla Almond cereal together with Pure Almond Milk and you have an intensely pleasant Almond snack!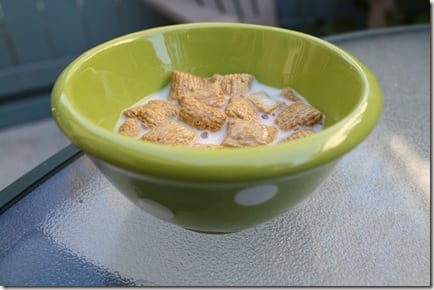 We still haven't slept in our condo as the electricity was barely turned on and we still have most of our clothes at my mom's. Tomorrow I'm going to pack up clothes to take to my condo and then pack to go to the HLS on Friday. It's a shame my suitcase is on it's last leg. I gotta find my duct tape.
Run SMART Goals
Fill out this form to get the SMART Running Goals worksheet to your inbox!