Hello and Happy Tuesday 🙂
Last night was the last night we are staying at my mom's. Our condo is still in shambles, but I need to bite the bullet and officially move in so I can start fixing it up.
Yes, we're going to be sleeping on an air mattress, but part of that is because we don't want to get a bed until we re-do the floors.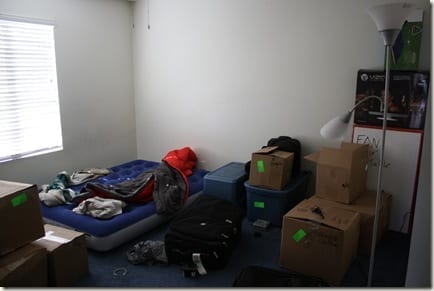 Over the weekend Ben started pulling up the carpet. We want to put down wood flooring (the fake kind), but have no idea what we're doing. Oh well, it will be another learning experience, right?!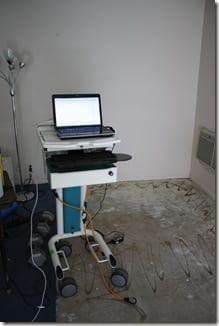 This morning I did 5 miles at a 9 minute/mile pace. I wasn't feeling it at first, but I'm glad I got out there.
Since we had to grab our stuff and head to Orange County I made a quick breakfast – smoothie and leftover muffin.
After my body fat mention yesterday Chandra sent me an email with a breakdown of how much fat I need to lose to get to my goal. I'm going to be addressing this in a bit.
For now I must get to all these boxes!
Run SMART Goals
Fill out this form to get the SMART Running Goals worksheet to your inbox!